Vehicles won't be allowed this summer on Centre Ipperwash beach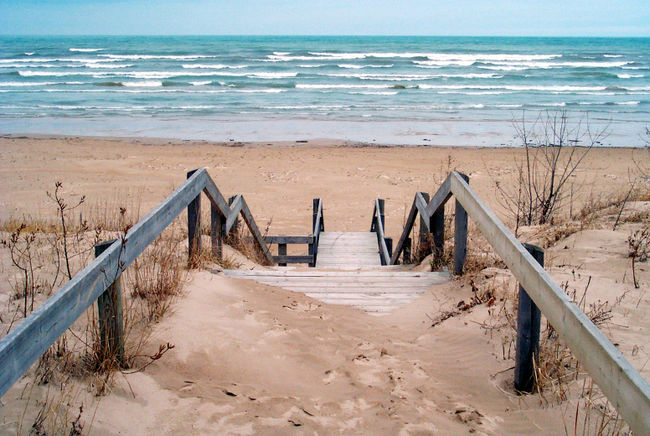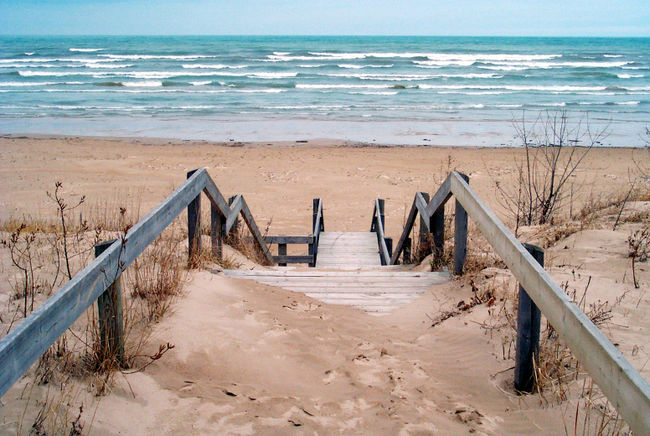 Lambton Shores Mayor Bill Weber says an agreement has been reached to prevent vehicles from driving on Centre Ipperwash beach this summer.
The agreement was reached by members of a working group of government and community representatives formed after the Chippewas of Kettle and Stony Point First Nation removed traffic barricades at the Lake Huron beach in December, saying it hadn't been consulted when the province government installed the barriers more than 40 years ago and cut off an "historic trail" between Kettle Point and Stony Point.
"We have agreement, consensus, by all the parties of our working group that there will be no vehicles driving on the beach for 2015," Weber said.
The working group that began meeting in January includes representatives of Ontario's Ministry of Aboriginal Affairs, the Ministry of Natural Resources, the First Nation, the Centre Ipperwash Community Association (CICA), Lambton Shores and the St. Clair Region Conservation Authority.
All of the participants, "are onside with proceeding this way," Weber said.
"We have a lot of details to still work out on how everything is going to work, what type of signage will be there, what type of controls there will be."
West Ipperwash Beach will continue to operate with paid parking, as it did last year, Weber said.
"We've come a long way," he said.
"I'm very, very pleased with the way the group has worked together, and with the outcome."
While there are details to still be worked out, "we hope this takes away the unknown for what's happening this summer," Weber said.
The Centre Ipperwash Community Association has organized a public meeting Sunday, 1 p.m. to 4 p.m., at the Port Franks Community Centre.
Association member Mark Lindsay said representatives from Kettle and Stony Point, Lambton Shores, the Ministry of Natural Resources and the OPP are scheduled to attend, and residents are being invited out to speak with them.
The agreement for the coming summer for the beach stretching from West Ipperwash Road to Army Camp Road is "fantastic news," Lindsay said.
"There are a lot of us who haven't had much sleep since December, and I think we're starting to get better sleep now that we're not worried about the conflict."
Weber said the agreement for this summer calls for access for emergency vehicles at the Centre Ipperwash Beach, and there is a proposal for a walking trail, possibly with signs providing historical and cultural information about the area.
He added future possibilities include the developing of a cultural and interpretive centre at the former Ipperwash Provincial Park land that is to be returned to the First Nation.
"We're hoping to attract people back to Ipperwash beach," Weber said.
"We're hoping to make it a friendly, safe place for everyone to come and enjoy."
The agreement for the coming summer is "step one," he said.
"Relationship building is going to be a big part of what needs to happen in the short-term for a long-term solution."
Weber said he hopes any thoughts of conflict that may have been in the air have now dissipated, "and we can move forward in a way that benefits the community.
"Neighbours working together, and building a relationship, is the goal."
via Beach agreement reached at Ipperwash | Sarnia Observer.
[email protected]