Welcome Back!!!
As a member of this dynamic organization you are provided with information and updates on the community. We meet with local officials to voice your concerns. We provide opportunities for members to become involved in community events, support ecological endeavors and pursue property-owner matters that affect our members. Your voice matters and with strength in numbers we can be a proactive organization to meet the concerns of our community.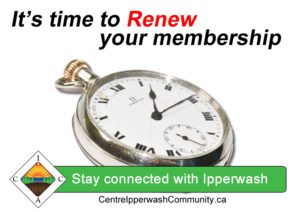 Throughout the year CICA supports and hosts social events which are great opportunities to meet neighbours, maybe lend a hand and have fun too. As a member of CICA you are also a member of the   Federation of Ontario Cottage Association, which brings a provincial voice to rural and waterfront issues you can access their web site and it is an excellent resource of information.
CICA has partnered in the past with organizations like Ipperwash Phragmites Phighters, Saint Clair Conservation Authority, Ministry of Natural Resources and the Municipality of Lambton Shores to maintain and improve Ipperwash as a clean, safe and ecologically sound community.
We welcome you back and look forward to hearing from you. Please contact us if you have any questions or concerns. Its easy to rejoin just go on line or contact our membership chair.