Union Gas seeks approval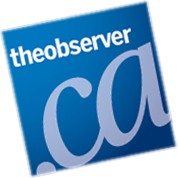 Union Gas seeks approval for expansion into rural and remote areas
Union Gas is seeking the Ontario Energy Board's permission to have existing customers help pay for expanding natural gas pipelines to rural and remote communities.
The request is part of an application to the board that's also proposing to supply natural gas to the Ipperwash Beach area of Lambton Shores, as well as Kettle and Stony Point First Nation.
"We've had a lot of communities asking us about the opportunity to be able to connect to natural gas service," said Union Gas spokesperson Andrea Stass.
The current process, regulated by the energy board, sets out financial tests to determine when new gas lines are financially viable.
"We have approached the Ontario Energy Board to ask for flexibility in those regulatory parameters that would allow us to serve a greater number of communities, that may not be otherwise economic to serve," Stass said.
In those cases, the cost to build pipelines may exceed the revenue they would be expected to generate, Stass said.
"Where it becomes challenging is where there are fewer people and they are further apart," she said.
Union Gas has identified 30 pipeline projects that would connect 34 rural or remote Ontario communities, at a total cost of $150 million, and is asking the energy board for changes that would allow natural gas service to reach those areas.
Ipperwash Beach and Kettle and Stony Point are among five initial communities where Union Gas says the changes would allow it to expand.
The changes proposed include reducing the economic feasibility threshold for projects, a surcharge in communities where the pipelines will be built, plus contributions from municipalities.
"We're basically trying to share out the costs so that the project can become viable," Stass said.
If approved, the changes would result in an additional cost of up to $2 per month for a typical existing residential Union Gas customer, Stass said.
Also proposed is a temporary community expansion surcharge of 23 cents per cubic metre for new customers in the communities where the projects are being proposed. Municipalities would also be asked to contribute.
The energy board said it will hold a public hearing into the application. Anyone wishing to participate in the hearing has until Sept. 28 to apply for status.
If the application is approved by the board, a $2.4-million project to serve Ipperwash Beach, and Kettle and Stony Point could begin in the spring.
According to the utility's application, a pipeline would be built from the corner of Army Camp Road and Ravenswood Line, extending along Ipperwash Road to Highway 21, with one branch continuing to East and West Parkway Drive, and a second branch heading south along the highway to West Ipperwash Beach Road.
A local distribution network would also have to be built, with Union Gas forecasting that 281 customers could have natural gas service by year 10 of the project.
Union Gas said the changes would also allow it to expand service to Walpole Island First Nation.
Connecting communities to natural gas "presents an opportunity to significantly reduce energy costs for local citizens and businesses, and drive economic development and job creation," Stass said.
She said Union Gas is hopeful a decision by the energy board will come either later this year, or early in 2016.