Fall colours will be a marvel for adult art retreat participants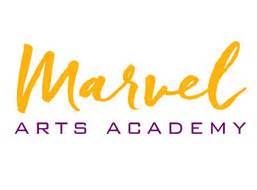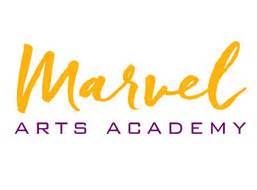 A group of dedicated volunteers is ready to launch a brand new Adult Art Retreat concept into the Grand Bend and Lambton Shores Community.
For two years, this group which includes: a working artist; a retired Ivey School professor; retired business leaders and an event planner have collaborated and designed two weekend art retreats featuring extraordinary artist/instructors who will lead small groups through an incredible weekend of learning in their chosen course.
"We want these courses to be led by well known distinguished instructors and I truly believe we accomplished this goal," said Myrna Pronchuk, artist coordinator and a practicing artist and musician. She adds, " Many of these artists have a following of people who have participated in workshops but nothing similar to the retreat atmosphere we are offering."
The two weekend retreat dates are, October 23 to 25 and November 6 to 8 both are based out of the Oakwood Resort in Grand Bend.
The courses offered October are: Photography with Don Martel, Storytelling with Laura Louise Tobin and Textiles with Chris Ferguson. Don Martel is an accomplished photographer who is currently wrapping up a cross-country bike tour and posting photos along the way, Laura Louise Tobin has appeared many times on the CBC and is a founding member of the Raconteurs Storytelling group based out of Toronto. Chris Ferguson is a felter/textile artist who was inspired by textile artists during her trip to Australia and when she came home was determined to continue to learn, grow and teach the art.
November workshops include painting with Cheryl O, a well-known instructor who has a passion for teaching the art of painting. Ukulele with Donna Creighton who has travelled around Canada with many bands and artists including Bruce Cockburn, Fred Eaglesmith and Trent Severn. She is a multi-instrumentalist and loves teaching. Alice Lingard is a basket-builder artist from Strathroy, Ont. and has been inspired by her trips to the American south.
Participants will leave with a finished product, are guaranteed to be inspired, meet new friends and share in the beauty of the fall landscape in the Grand Bend and Lambton Shores area.
"We have worked very hard to create a total package for an individual who is passionate and values joyful learning experiences," said Dave Shaw, a MARVEL organizer, "MARVEL is an acronym for Making Arts and Recreation Valuable Experiences for Life. This academy is based on the John C. Campbell Folk School which has been in existence for almost 100 years and its courses are always booked solid."
"We have created a website and social media presence through Facebook, participants can reserve and pay directly through the website," said Kirsty Kilner Holmes, a MARVEL team member. "We have included all of the information along with how to book with the Oakwood Resort."
This initiative, two years in the planning is designed with the idea of bringing visitors to the Grand Bend/Lambton Shores area in the shoulder season. The MARVEL organizers feel passionately about the arts and culture opportunities in this Lake Huron shores area and have the confidence of the Grand Bend Chamber of Commerce and Grand Bend Tourism Association.
For more information visit: www.themarvelacademy.com or check out the Facebook page Marvel Arts Academy Or call 519-384-8611
via the Lakeshore Advance | Fall colours will be a marvel for adult art retreat participants