Tensions rise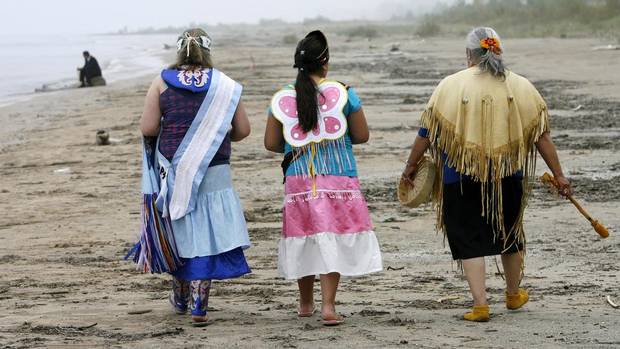 Tensions rise over First Nation's use of beach near scene of Ipperwash crisis
Cooler heads should prevail and upper levels of government must step in after a First Nation in southwestern Ontario tore down barriers and began driving along a stretch of beach near the site of the 1995 Ipperwash crisis, the local mayor said Sunday.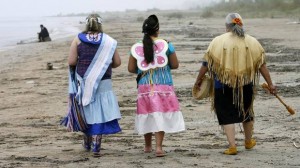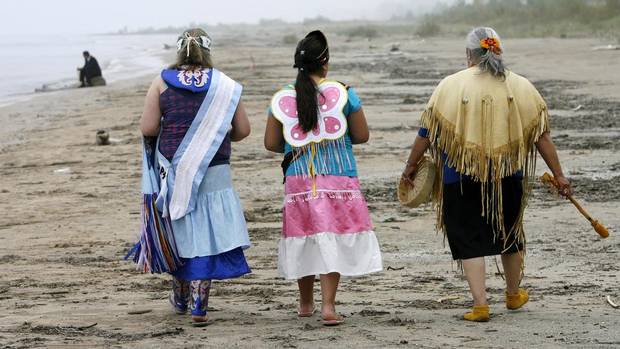 Kettle and Stony Point First Nation took down the gates blocking vehicle access to Ipperwash Beach on Lake Huron on Friday, saying the route encompasses the band's "historical trails" and that the community wasn't consulted when the no-entry gates first went up in 1973.
The beach runs between the band's main reserve and Ipperwash park, a former provincial park where aboriginal protester Dudley George was killed by police in a heated land dispute two decades ago. The park is in the process of being transferred to the First Nation.
Members of the First Nation have long walked along the beach, but the addition of vehicles has sparked safety and environmental concerns among residents, Lambton Shores Mayor Bill Weber said in an interview.
"Right now we are hoping that cooler heads prevail," he said. The municipality has no problem with Kettle and Stony Point claiming the strip as a traditional trail, he added, but wants clarity from the senior governments on just how it can be used.
Weber said the municipality was caught off guard when workers equipped with machinery moved in Friday and ripped out the barriers, as there was already a longstanding forum with Kettle and Stony Point and local residents to deal with land issues.
Some of those living in the cottages lining the beach held a protest Saturday, with one resident even setting up his own makeshift barricade using a picnic table as cars and trucks drove by. Ontario Provincial Police — who fatally shot George in the 1995 standoff and now have a special framework for handling aboriginal protest actions — monitored the situation. Their spokesman for the area wasn't available Sunday.
Requests for meetings to help resolve the dispute over the three-kilometre stretch of sand along Lake Huron have been sent to the provincial and federal governments, Weber said.
"Let's all get together and discuss this and resolve this in a peaceful way," he said.
"There shouldn't be winners and losers in this — there has to be a settlement that works for everyone."
The Ontario government said it was monitoring the situation and is working with the two sides to resolve the dispute.
"Our government's preferred approach is to enter into discussions and try to find a solution agreeable to all parties," Todd Lane, the press secretary for Natural Resources Minister Bill Mauro said in an email on Sunday. Federal officials did not immediately return request for comment.
Kettle and Stony Point First Nation Chief Tom Bressette also couldn't be reached, but addressed the action in a statement issued Friday.
"Our First Nation has chosen to exercise our jurisdiction in reopening this travel route once again for the benefit of our First Nation members in addition to all residents and visitors to our communities."
Mark Lindsay, the cottage owner who set up the ad-hoc barricade, said he bears no ill will against the First Nation's members, and laid blame squarely with Bressette.
His deed clearly states the property extends to the approximate edge of the water, he said. Owners are concerned about losing use of their land, what the traffic will do to property values and safe use of the beach — a summer destination for cottagers.
"I don't want a car driving across there and running over somebody," he said. "I don't want cars on a natural ecosystem."
He questioned letting in traffic when there is a road only 100 or so metres away.
While saying he doesn't want things to escalate further, residents won't give up their beach, Lindsay said.
"The place is going to hell in a handbasket and nobody's doing anything about it. The police — I don't blame them — the government is not stepping up," he said.
"Nobody's prepared to stand up to anybody, so I stood up yesterday (Saturday), and me and a bunch of my friends, we're going to continue to do so."
via Globe & Mail