Tempers flare over missing beach barrier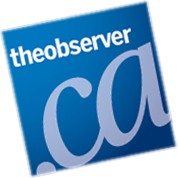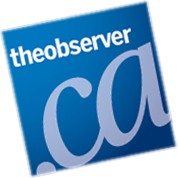 PORT FRANKS – Frustrated Ipperwash Beach cottagers caught up in a dispute over an alleged First Nation historical trail demanded answers from municipal leaders and community association officials Saturday.
But the answers were few and far between for some cottagers who became fed up at times during the two-hour, standing-room-only meeting held at the Port Franks Community Centre.
"All we're doing is sucking and blowing air here," said one cottager, who declined to give his name to The Observer.
Questions in particular swirled around why the Municipality of Lambton Shores hasn't simply put up another vehicle barrier to replace the government-erected one taken down by members of the Chippewas of Kettle & Stony Point First Nation more than two weeks ago.
"We have not discussed that as a council," Lambton Shores Mayor Bill Weber told the crowd Saturday. "We all know that if we put them back up, they will come back down."
The Ontario government is currently investigating the property dispute surrounding Ipperwash Beach in light of Kettle and Stony Point First Nation claiming it has a historical trail along the beach between its two communities.
Affected cottagers, however, insist their property deeds extend right to the water's edge. They claim the removal of the barricade raises public safety, environmental and property value concerns.
Discussions have been ongoing between Weber, Kettle and Stony Point First Nation Chief Tom Bressette, the Central Ipperwash Community Association and the Ontario Ministry of Aboriginal Affairs.
But some cottagers called Saturday for the community association to in the meantime endorse boycotting local First Nation businesses and putting up another barrier to prevent drivers from travelling along the beach.
Association chair Eugene Dorey, however, told cottagers it simply cannot endorse those moves.
"That isn't bargaining in good faith," he said, reiterating the call for "the process" – negotiations between all the stakeholders – be followed.
At the same time, association vice-chair Gerry Rupke called on cottagers to form a united front by writing letters to provincial and federal politicians.
Lambton Shores council also recently directed its staff to investigate the possibility of getting court injunctions to get the barrier back up and protect the beach's dunes, Rupke noted.
"If we sit back and do nothing, what happened in Caledonia will happen here," he told the crowd.
In 2006, First Nation protesters occupied Douglas Creek Estates, a subdivision in development in Caledonia, Ont., resulting in the infamous clash between native and non-native residents.
For long-time cottager Eric Shafer, who lived through the Ipperwash Crisis, he said the process involving meetings between all stakeholders needs to be followed.
"The only solution for this is it goes to the court and the people here can't afford that," he said following Saturday's meeting.
Cottagers heard it could cost $50,000 and take three months per court injunction.
Some in attendance also leveled criticism at the Ontario Provincial Police for not stepping in to stop the removal of the barricade.
But Shafer said he doesn't blame OPP officers because they are just following protocol.
"OPP officers are not judges and jurors," he added. "They are peace officers."
via Sarnia Observer