Protecting Great Lakes includes Ipperwash, says MPP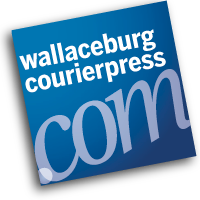 Ontario is pouring $15 million into a renewed plan to protect and restore the Great Lakes, after two earlier legislative efforts got stuck in the political mire.
Environment and Climate Change Minister Glen Murray said last week it's important to clean up and safeguard the lakes, the source of 80% of Ontarians' drinking water and an economic key of the province.
And taking the desire to protect the Great Lakes, Lambton Shores mayor Bill Weber and MPP Monte McNaughton have weighed in.
"I have heard from scores of Lambton Shores residents and  cottagers about their concern for the environmental degradation of Ipperwash Beach should vehicular traffic be permitted in that fragile ecosystem. I share this concern," said McNaughton.
"I am pleased that I helped to convene the meetings that are ongoing between the Ministry of Aboriginal Affairs, the Municipality of Lambton Shores, and the Kettle and Stony Point First Nation. We need a fair, transparent, and speedy resolution and I look forward to the Provincial government giving this matter its serious attention."
Mayor Weber said,"I'm extremely pleased that the province is acknowledging the importance of our great Lakes. The future depends on protection of our environment in every way possible. We must insure that decision that we make today will be looked at by our grandchildren as wise  choices.
Murray reintroduced the Great Lakes Protection Act that will support lake ecology projects and grassroots groups that protect water quality, wetlands, watersheds, beaches, biodiversity and native species.
"It's not a lot of money," said Mark Mattson, head of the Toronto-based group Lake Ontario Waterkeepers — but it does show Ontario has a bigger vision for the lakes that remain one of the world's great under-appreciated resources, he said.
"There is this sense that Ontario has not been playing a leadership role in the Great Lakes so this bill is acknowledging that Ontario is getting back into the game."
The bill makes note of co-operating with governments of Canada, Quebec, the United States and the Great Lakes states.
This announcement comes at a time when the U.S. has proposed a $50-million reduction — to $250 million from the current $300 million — in federal funding for Great Lakes ecology.
It also comes at a time of bi-national angst about water that has become so degraded at times that harmful algae blooms in Lake Erie forced Toledo to shut off its drinking water intake for four days last summer.
The Ontario act introduces targets that will reduce algae blooms and the phosphorus from urban and farm sources that causes them to grow.
It also creates a Guardians' Council that will act as advisers and priority-setters.
A Great Lakes Protection Act was first introduced in 2012 by Jim Bradley, who pledged then to make the lakes drinkable, fishable and swimmable.
That bill died when the McGuinty Liberals prorogued the legislature in 2012.
The bill was resurrected in February 2013 and died again when the election was called before it was reintroduced Wednesday.
Haldimand-Norfolk Progressive Conservative MPP Toby Barrett said with a Liberal majority at Queen's Park, "there's no excuse for this government not to address it."
Beaches along the north shore of Lake Erie in his riding have become "a real mess" of stinking algae, he said.
The Nutrient Management Act does a good job of addressing phosphorus coming from farms but much of the pollution is sourced from the United States, Barrett said.
Mattson said he hopes the provincial commitment will also lead to more community awareness of the importance of the Great Lakes to our drinking water, fisheries and recreation."There is a lack of real knowledge about what is happening with the Great Lakes and what needs to be done."