Things are looking up, says Ombudsman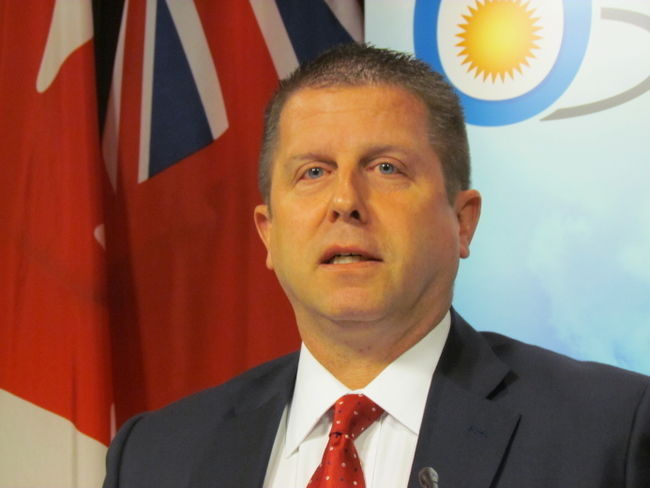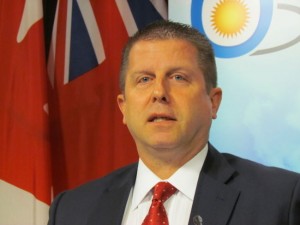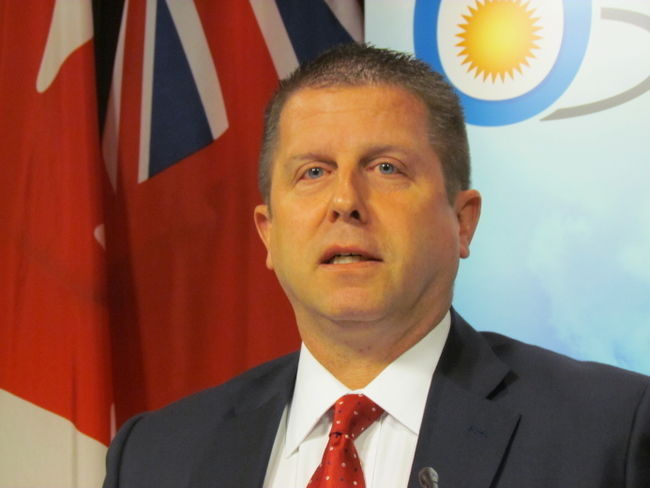 Eleven of 49 municipal meetings investigated by  Ontario ombudsman Andre Marin last year were found to have  illegally excluded members of the public. Marin released his annual Open Meeting Law Enforcement Team (OMLET)  report last Tuesday, noting that while councils still ran afoul of the  Sunshine Law, the message about transparency was getting through to  more municipalities and their agencies.
"There has not been a flood of complaints," Marin said. "In fact,  after steady increases in the past few years, we saw a drop this  past year."
Investigators found illegal meetings had been held in the Township  of Adelaide-Metcalfe, City of Elliot Lake, City of London, Town of  Midland, Niagara Central Airport Commission, Town of Orangeville, City of Owen Sound, and Township of Ryerson.
The Ombudsman is the investigator for closed meeting complaints for  local municipalities of Bluewater, Lambton Shores and South Huron.  In the last year OMLET opened two cases in Bluewater where they  recommended best practices for one and one meeting. In Lambton  Shores one case was opened with no action taken. Regarding  Bluewater, the Ombudsman concluded that a portion  of an August 27,  2013 special meeting to discuss a by-law to address building fees  for wind turbines was properly closed under the "litigation or  potential litigation" and "advice subject to solicitor- client  privilege" exceptions. During the meeting, the municipality's  solicitor gave advice about the proposed by-law, the resolution of  a dispute with various wind turbine companies, and the steps the  municipality needed to take to avoid a lawsuit. While the meeting  wasn't illegal, the Ombudsman recommended that council improve its  practices for informing the public about special meetings.
"Right now, it's limited to public shaming," Marin said of the  enforcement options. "Recalcitrant municipal councils such as  London and Sudbury — those councillors who were unco-operative and  did not embrace open meetings had a meeting with the electorate in  October. The electorate made them walk the plank." The most abused reason for holding a public meeting in private was  "personal matters about an identifiable individual," the report said.
"The most remarkable misuse of the exception occurred when the  Township of Billings cited it to justify flipping a coin behind  closed doors to decide who would fill a vacancy on council," the  report said.Marin said most municipalities opt to go with other investigators  in response to public complaints about closed meetings but he vowed  to launch a voluntary accreditation process to ensure their  competency.
George Mathewson editor of the Sarnia Journal wrote to the Ontario's Ombudsman's office in July 2014 stating, "The Ontario  Ombudsman office  is getting more oversight to probe complaints  about schools and municipalities, and I say Hallelujah. Andre Marin  has been a breath of fresh air for nearly a decade now, bravely  stirring the thick fog of secretive government ministries, intransigent agencies and opaque Crown corporations. With the  passage of Bill 8, the Accountability Act, Marin will have expanded  reach into the so-called MUSH sector – municipalities,  universities, school boards and hospitals. Marin's office will  still have no power to sanction the mismanagement or ineptitude it  exposes. But there is little doubt he will continue to force real change using the only weapons at hand; a flare for colourful  language and headline-grabbing bluster. "
A letter in part from Sarnia mayor Mike Bradley to Premier Kathleen  Wynne said, "The Ombudsman, released his Annual Report which once  again indicated the problem has not diminished but has grown. In  some cases Councils are actually defiant, knowing that there is no penalty for violating the Act, beyond embarrassment. If your  response to this request is going to be the standard one going back almost 20 years that we are studying the matter and revisions  to the Municipal Act, that is a tired old excuse which has led to no action over many years, despite an increase in frequency of  violations of the Act. The issues and solutions have been identified and the time to move forward is now. I would urge you to listen to the request by the Ombudsman and I offer my own support, as a long- time municipal leader, to act immediately to put in place  appropriate penalties for Mayors and Councils who violate the Act and help restore trust in local government across the Province of  Ontario."