Open House June 4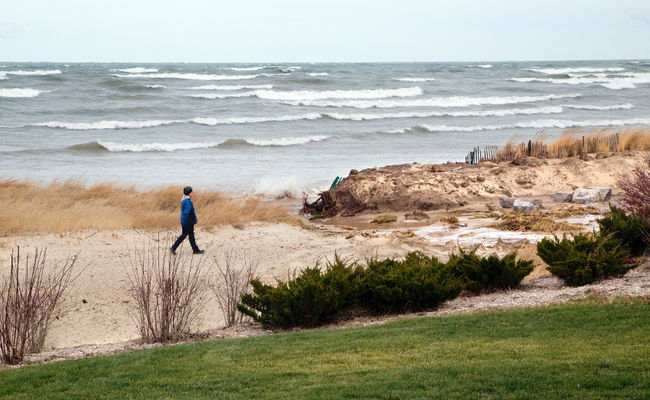 Centre Ipperwash Community Association holding open house June 4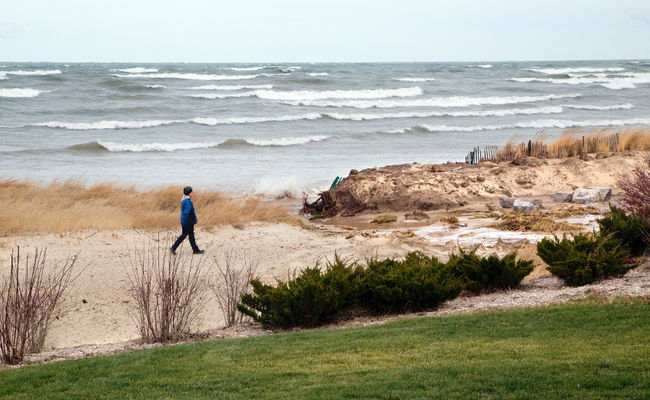 It takes a village to preserve Ipperwash Beach.
From community advocates tackling phragmites through to out-of-town researchers studying water quality, Ipperwash – one of the longest freshwater beaches in the province – boasts a mix of advocates looking out for its best interests.
"We're not a normal subdivision, that's for sure, where people cut their grass and drive on the asphalt," said Brent Shea, chair of the Centre Ipperwash Community Association (CIBA).
"It's a unique part of the world and a lot of people see it that way."
The association will be celebrating local advocates at a community open house June 4. The information fair-style event will run from 1 p.m. to 4 p.m. at the Port Franks Community Centre.
Participating groups will include the Ipperwash Optimist Club, Lambton Shores Nature Trails, PointSAR Marine Rescue and the Lambton Shores Phragmites Community Group.
"We're always surprised by the number of volunteers there are in the community," Shea said. "I think a lot of our neighbours would be surprised by how many of our neighbours participate and help out with different activities."
Centre Ipperwash is comprised of 400 properties – about 150 of those CIBA members – located north of Lakeshore Road between Army Camp and West Ipperwash roads.
Over the past few years, Ipperwash residents have banded together over a variety of issues like the removal of vehicle barricades from the centre beach and waterfront property rights.
"That's something that we really struggle with it because everyone wants to enjoy the beach, but the reality of it is a lot of Centre Ipperwash is private property," Shea added of the latter.
While the association has butted heads with Kettle & Stony Point First Nation in the past – most notably over the removal of the vehicle barricades – Shea said its members are supportive of the First Nation's development plans – which include a heritage centre – all arising from its recent settlement with the federal government.
"They are doing a lot of really neat and interesting things that are going to impact the community, and a lot of it we really support," he said.
Among the open house participants will be researchers from Western University and the University of Waterloo.
With its unique ecology, Shea said Ipperwash Beach has long been a hub of academic research, specifically into Great Lakes water quality and the beach's dune.
"We have one student right now who's a local resident and she's doing some plant life and native species research, so she's mapping out different areas on people's dunes and planting wild cherry and St. John's Wort … because ultimately, after this year with the weather that we've had, having a strong dune with good vegetation really helps prevent losing properties and sand erosion."
Shea said it's a rare opportunity for the public to see the work of the researchers.
"We are supporting them and helping them out, and it helps us better understand what we can do to be better partners with mother nature."
---
IF YOU GO
What: Centre Ipperwash Community Open House
When: June 4, from 1 p.m. to 4 p.m.
Where: Port Franks Community Centre, 9997 Port Franks Rd.
Source: Centre Ipperwash Community Association holding open house June 4 | Sarnia Observer