New Sign Worrisome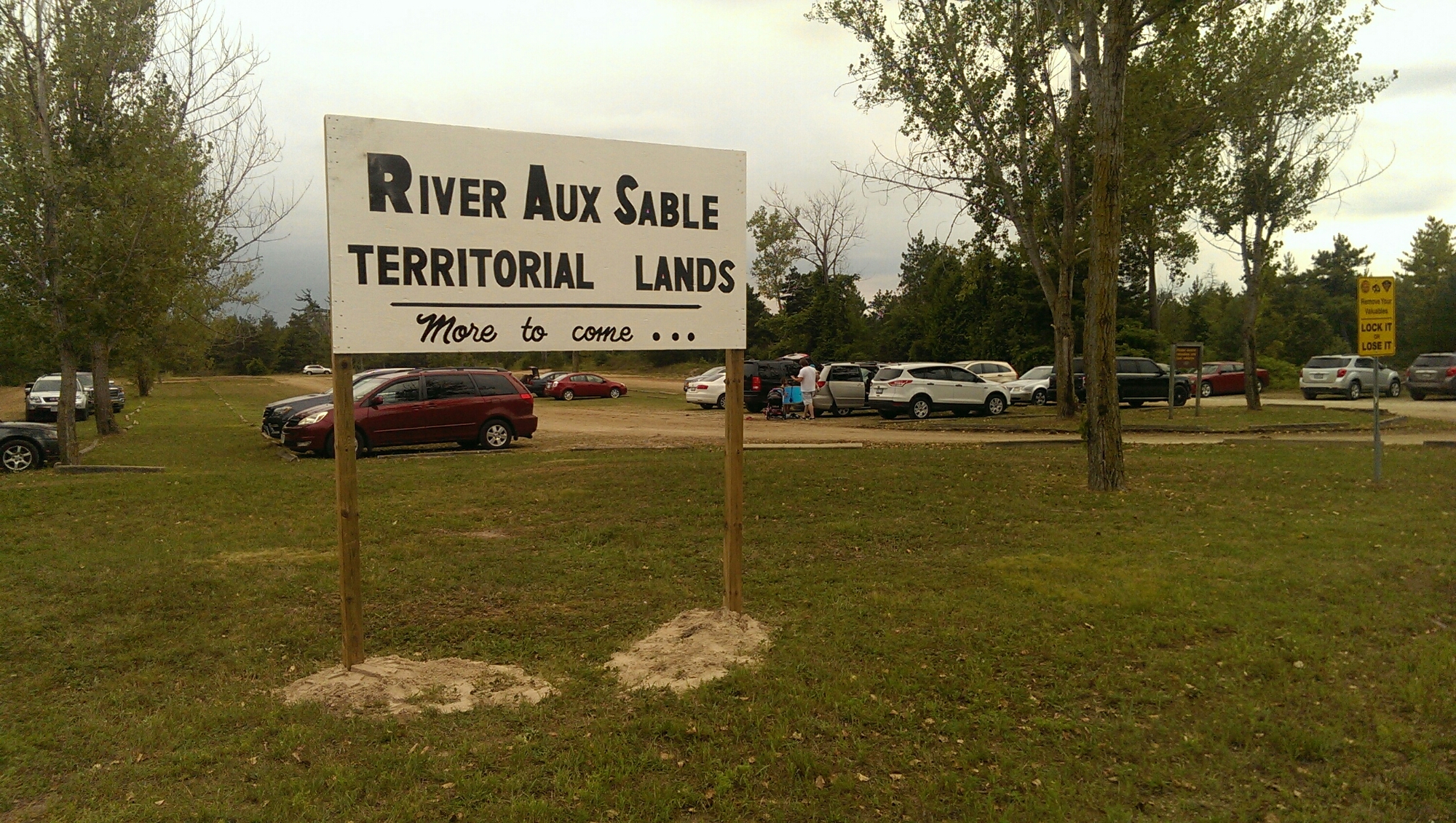 Residents, politicians worried about River Aux Sable land-claim signage
New First Nations signage laying claim to an Ipperwash Beach parking lot has left some residents and municipal officials on edge in Lambton Shores.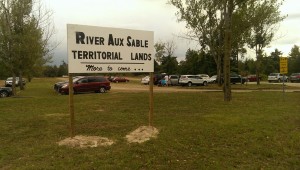 A group of people, who identified themselves as from Stony Point First Nation, erected a large black-and-white sign at the provincially-owned beach parking lot on East Parkway Drive Saturday, said Gerry Rupke, a member of the Centre Ipperwash Community Association.
The sign – already the victim of "hurtful and confrontational" vandalism since it was posted this weekend – reads: "River Aux Sable Territorial Lands. More to come…"
"We're very concerned and we want to see the sign come down," said Rupke, who is also a Lambton Shores municipal councillor.
But who's exactly behind the sign – the latest of three River Aux Sable land-claim signs erected across the community over the last few months – isn't clear.
On Monday, Lambton Shores Mayor Bill Weber said he had spoken with Kettle & Stony Point First Nation Chief Tom Bressette who said the River Aux Sable group was their own entity.
"(Kettle & Stony Point) are not supportive of the signs or that type of approach," Weber said.
Attempts to reach Bressette and Maynard T. George – who has previously been linked to a group called the Chippewas of River Aux Sable – weren't successful Monday.
A spokesperson with Ontario's Ministry of Aboriginal Affairs said Monday it isn't aware of a "River Aux Sable" First Nation community.
The ongoing battle over First Nations signage on provincial lands is just adding more fuel to the long-simmering land-claim dispute, say some Lambton Shores residents.
Tempers flared up again at Ipperwash last December when members of the Kettle & Stony Point First Nation removed barriers installed by the provincial government to prevent driving on the beach.
But the parties were able to reach an agreement for this summer to hold off on vehicles driving on the Centre Ipperwash Beach.
"What I don't want to see – because I'm within three kilometres of (Pinery Provincial) park – I don't want see anything like Ipperwash [Crisis]," Cathy Forster said Monday.
The Lambton Shores resident has written to Ontario Premier Kathleen Wynne for help after she discovered several River Aux Sable First Nations land-claim signs torn down from the gates of Pinery Provincial Park this weekend.
"I am concerned that there will be retaliation because of this act, and that the First Nations will take over and occupy the park," she wrote in her letter. "We do not want a repeat of Ipperwash."
Forster is now working on a petition calling for any First Nations land-claim signs to be removed at Pinery Provincial Park, as well as a trailer docked there by George last fall.
George brought the trailer to the park as part of his campaign to 'repossess' 50,000 acres of land he claims belongs to his ancestors, he told CTV News last October.
Lambton-Kent-Middlesex MPP Monte McNaughton has written two letters to Ontario's Aboriginal Minister David Zimmer calling on him to investigate the claims George made in the media interview.
In light of the latest sign posted near Ipperwash Beach, the Municipality of Lambton Shores has contacted the Ministry of Natural Resources and Forestry – who is responsible for the beach parking lot – and the Ministry of Aboriginal Affairs, Weber noted.
While the parking lot is not municipal land, he said the municipality feels a sense of responsibility in the matter.
"We're concerned of the implications throughout the municipality and across the province with this type of action."
On Monday, a spokesperson with the Ministry of Natural Resources & Forestry told The Observer the situation involving the new Ipperwash parking-lot sign is "being monitored."
"The ministry continues to work with the local municipality, the conservation authority and the First Nation on Ipperwash Crown land, including the maintenance of beach washrooms and the parking area, so we're aware of it," said ministry spokesperson Jolanta Kowalski.
"We're monitoring it and we continue to work with the other stakeholders who have an interest in this to see how we can move forward."
via the Sarnia Observer | Residents, politicians worried about River Aux Sable land-claim signage