May 11: No new COVID-19 cases reported in Sarnia-Lambton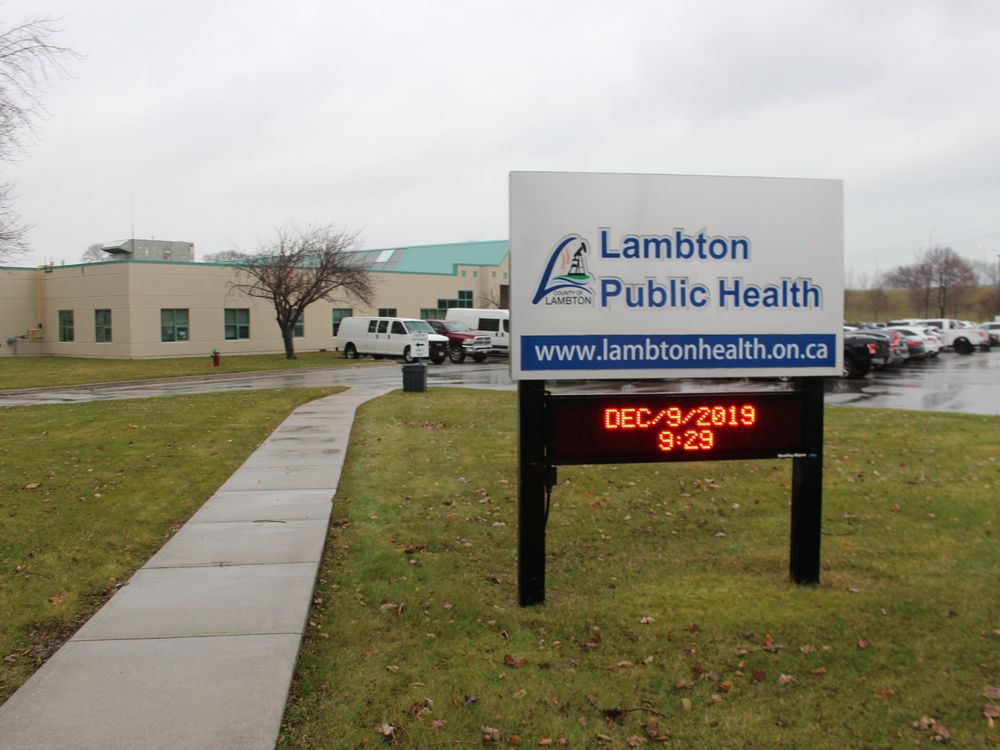 Following news of the area's 17th death from COVID-19, no new cases were reported by Lambton public health as of Sunday evening.
The latest death, reported late Saturday, was a resident from Vision Nursing Home, where three residents have now died from the coronavirus-spread disease amid an ongoing outbreak at the Sarnia long-term care home, public health officials said.
The number of cases there increased to 10 from six, including eight residents and two staff.
Dr. Sudit Ranade, Lambton County's medical officer of health, said Monday all residents and staff at Vision were offered testing during an initial screening.
The latest cases were "re-tested because they had symptoms but originally would have been negative," he said. "Anyone in these facilities who has symptoms is getting tested quickly."
Vision Nursing Home is currently the only ongoing institutional outbreak in Sarnia-Lambton.
The local number of cases remained at 200, following an increase of six cases reported Saturday by the public health agency.
The agency said five per cent of the 4,240 local tests for COVID-19 have been positive. The number of cases that have recovered is 142.
Bluewater Health reported Monday there were eight confirmed COVID-19 cases in hospital locally, with 17 suspected cases awaiting test results.
Lambton public health said 74 per cent of the local cases have been in urban Lambton County, and 19 per cent have been in long-term care and retirement homes.
Health care workers have made up 14 per cent of the local cases while 27 per cent of the cases have been patients age 80 or older.
Tracking of cases by the public health office has found that 38 per cent were the result of close contacts, and 14.5 per cent were acquired in the community. Another 26 per cent were related to institutional outbreaks. Travel was the source of 3.5 per cent of the cases.
Public health officials were still investigating 17.5 per cent of the local cases.
Sarnia police said its officers responded to nine calls on the weekend related to COVID-19 restrictions, but no charges were laid.
Officials from Sarnia, Lambton County, Lambton public health and Bluewater Health have organized a community information session scheduled to be streamed online Tuesday at 10:30 a.m. at www.sarnia.ca/virtualsarnia.
The session is expected to include an update on COVID-19 in the community and information about what the community can expect as Ontario prepares to gradually remove some restrictions.
The Ontario government said last week it was allowing retail stores with a street entrance to provide curbside pickup and delivery, as well as in-store payment and purchases at garden centres, nurseries, hardware stores and safety supply stores.
"What we would be looking for, over the next two to three weeks, is if there were any impact of easing of restrictions on the number of cases or admissions into the hospital system," Ranade said Monday.
Ontario is also taking steps to allow the public back into provincial parks.
Pinery Park in Lambton Shores is one of the parks scheduled to reopen May 15 for limited day uses, including walking, hiking, biking and birdwatching, as part of the province's move to reopen provincial parks and conservation reserves to some uses.
All buildings and facilities, including washrooms, water taps, campgrounds, backcountry campsites, roofed accommodations, playgrounds and beaches at Pinery Park will remain closed, the province said.
It added day visitors will be able to access all provincial parks and conservation reserves for free until the end of the month.
With files from Tyler Kula.
Source:
May 11: No new COVID-19 cases reported in Sarnia-Lambton | The Observer