Leaf Pick Up Program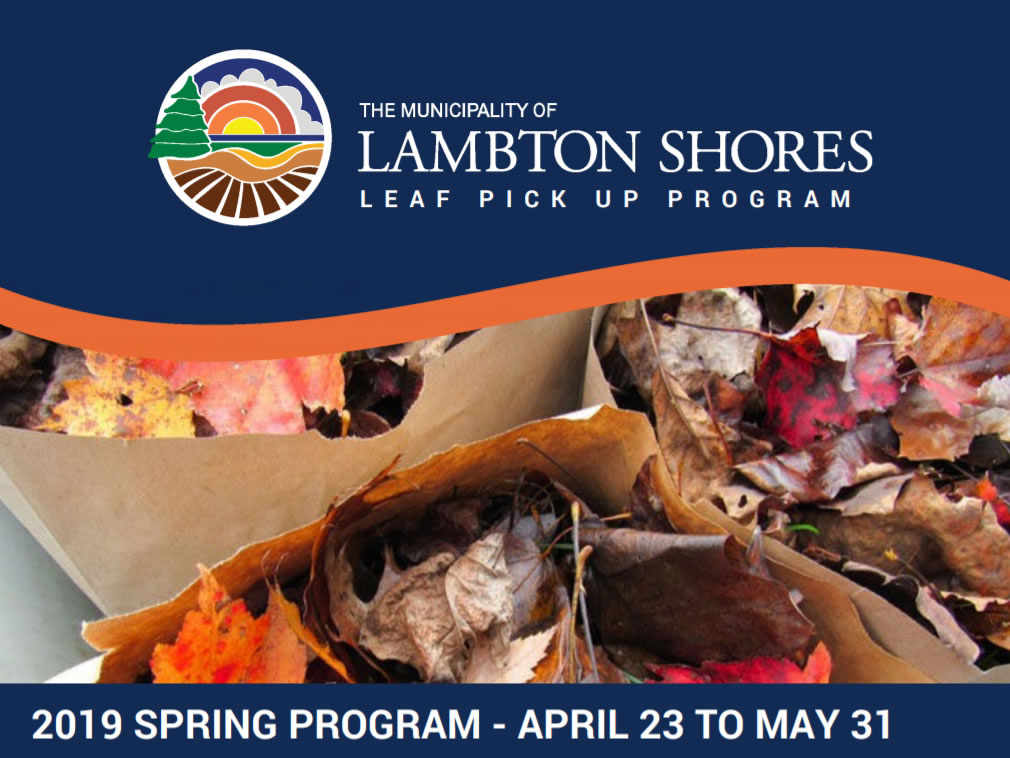 Lambton Shores operates a Leaf Pick Up Program in the spring and fall at no charge. We will pick up your bagged leaves at the curb during the allotted time frame stated above as time and quantity dictates. Any leaves left at the curb after May 31, 2019 will not be picked up.
Pick-up requirements
All leaves must be in brown, paper bags. We do not accept plastic bags.
Only leaves will be picked up, no garbage, brush or other yard waste.
All bags must be placed at the curb for pick-up.
Please do not rake leaves onto the street or in ditches. This poses a danger to pedestrians, bicycles and motorists and can cause drainage problems.