Keeping up the fight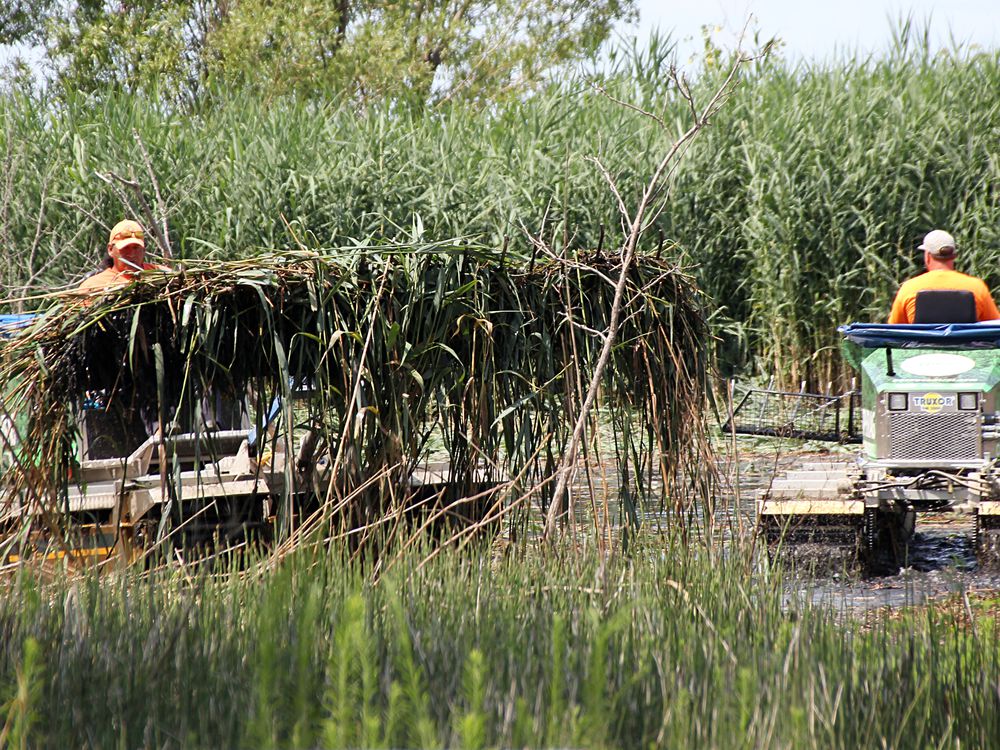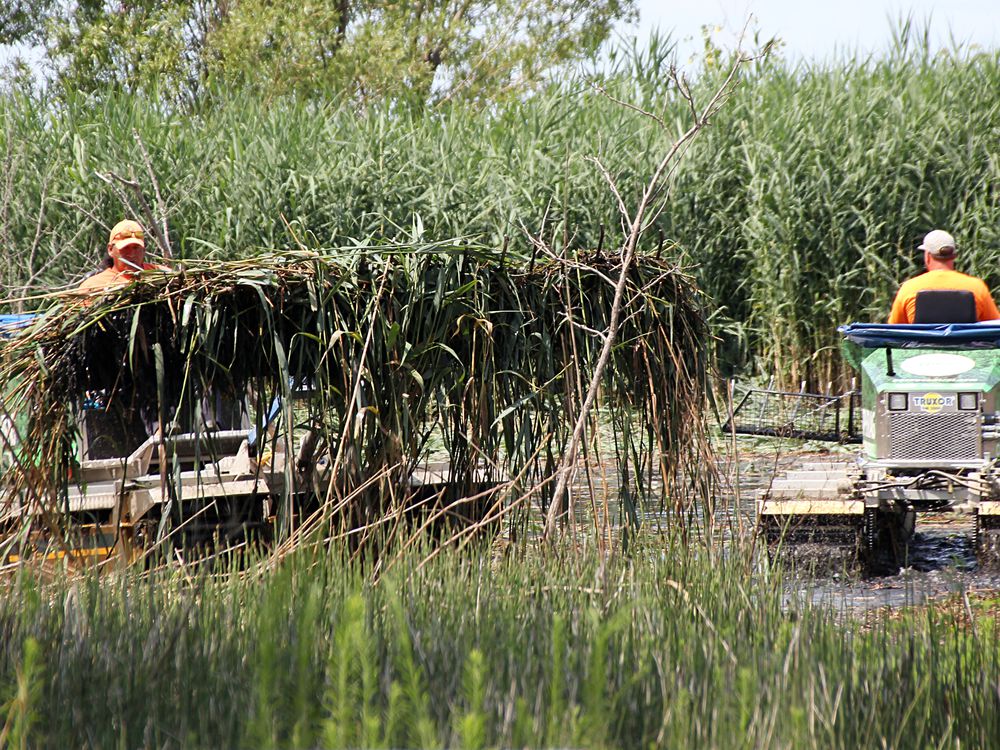 Phragmites group thanked its partners and volunteers Saturday with an appreciation barbecue
A stretch of open beach at the Lambton Centre in Lambton Shores simply didn't exist two years ago.
Canoers paddled in the Lake Huron shallows there Saturday as a small army of orange and yellow-shirted volunteers continued to cut and haul away reeds from forests of phragmites still standing on either side.
"People just want this gone," said Nancy Vidler, one of about eight in the Lambton Shores Phragmites Community Group that's been battling back the Eurasian invasive species.
"If you had seen it two years ago, you would have cried," she said; "because these people did not have a sunset, they did not have water that they could enjoy for recreation."
The community group held a volunteer and partner appreciation barbecue at the work site Saturday, marking the hard-won progress so far.
They've cleared about 35-40 acres of a 155-acre infestation since the community group was formed eight years ago in Port Franks, Vidler said.
"Now we feel like we're making gains," she said. "We're getting there."
That's after being armed with amphibious machines to cut down and rake phragmites growing in wetlands, and with the help of the not-for-profit Invasive Phragmites Control Centre, hundreds of thousands of dollars in government funding and in-kind support from vegetation management companies, local property owners, conservation authority officials and others, she said.
"It's to let people see what we've accomplished and hopefully give them some encouragement that there are things being done that do work," Vidler said about the appreciation day.
That said, the group is still seeking exemption to use herbicides in water against the dense-growing plant, she said, that spreads toxins through its roots and kills surrounding vegetation.
Herbicides can be used in Canada on phragmites on dry land as an approach designed to beat back the reeds over several years by cutting, spraying, clearing and spot treatments until they're gone.
The target zone for the community group however is partially submerged and they've been unsuccessful getting the same emergency use permit given to Long Point and Rondeau in 2016, for herbicide spraying on phragmites in water there.
"That's what we really need for areas like this," said Vidler, noting with herbicides the group "would have had this under control and not now be looking for more money.
If they don't keep on top of the phragmites growth, "it will be back with a vengeance," she said.
Lambton-Kent-Middlesex MPP Monte McNaughton said he's spoken with Toby Barrett, the parliamentary assistant to Minister of Natural Resources and Forestry Jeff Yurek.
"We're going to continue to push to, I guess, have an approach to stopping this invasive species from growing across the province," said McNaughton, who said he's long advocated for the Lambton group's access to herbicide for phragmites eradication.
He praised the volunteer group for its accomplishments.
"They're a shining example of the community coming together to eradicate an invasive species," he said.
Lambton County Warden Bill Weber, also mayor of Lambton Shores, called the progress amazing, noting Lambton Shores and the county have programs to target roadside and ditch-growing phragmites.
"Within the County of Lambton as well I believe we're at $75,000 annually," he said.
[email protected]
Source: Keeping up the fight | The London Free Press