Ipperwash App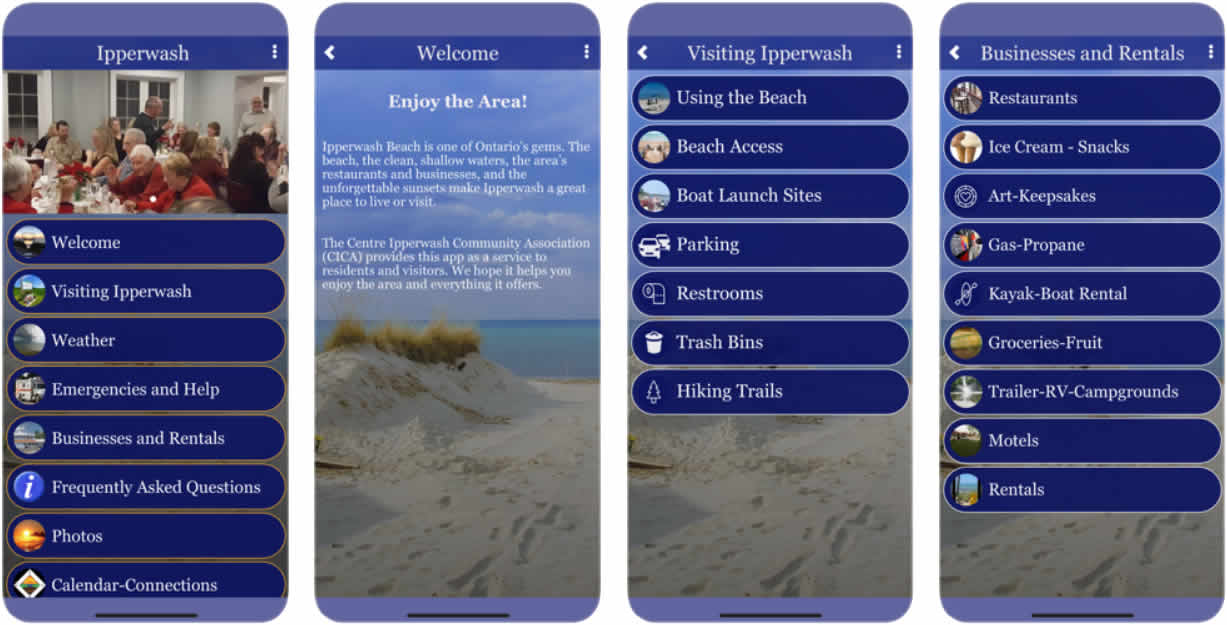 Ipperwash Beach is one of Ontario's gems. This app is provided by the Centre Ipperwash Community Association (CICA) as a service to residents and visitors. It supplies information about visiting the beach and accommodations, restaurants and businesses in the area. Interested in photos of the area or a calendar of events? This app is for you!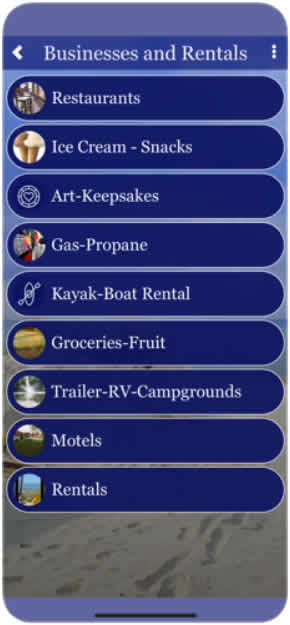 Free download…
Weather
Emergency Contact Numbers
Business and Rentals information
Frequently Asked Questions
Fabulous Ipperwash Photos
Community Calendar


From your phone, tablet or
other devices stay connected to Ipperwash.