Golf Course to Re-open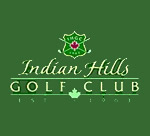 Lambton Shores golf course to re-open after natural gas release
A month after natural gas was found bubbling up from a pond, the Indian Hills Golf Club is re-opening to the public.
The Chippewas of Kettle and Stony Point First Nation, which operates the course, say Saturday will mark the public's return to the green.
A localized state of emergency was declared in part of Lambton Shores in mid-June after natural gas began escaping from a pocket below a pond on the course.
While there was no danger to the public, residents were being asked to avoid the area due to the risk of sparking an explosion.
Monitoring and testing went on for several weeks following the discovery.
There was widespread interest in the incident after surprising video emerged showing the bubbling pond.