First Nation members remove beach barriers in a surprise move Friday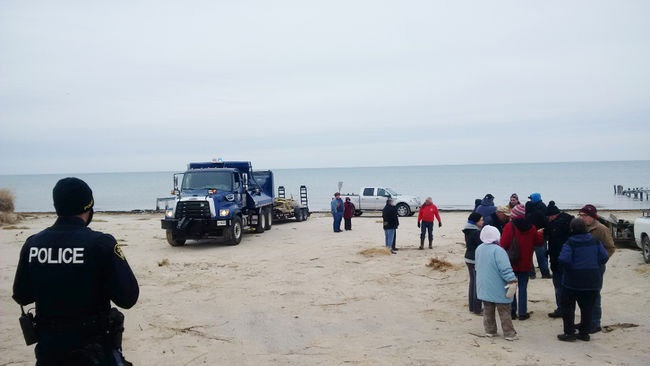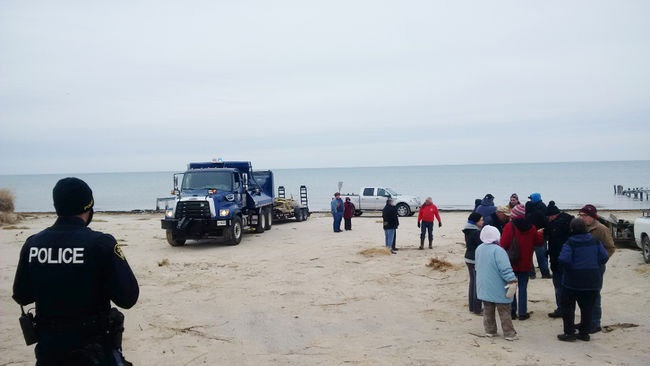 IPPERWASH – Members of the Chippewas of Kettle and Stony Point First Nation tore down barriers on Ipperwash Beach in a surprise move Friday that was criticized by municipal politicians and cottagers.
Chief Tom Bressette said the band removed the barriers to re-establish an historical trail that linked the two communities.
"Our First Nation has chosen to exercise our jurisdiction in reopening this travel route once again for the benefit of our First Nation members in addition to residents and visitors to our communities."
The provincial government didn't consult band members when the barriers were put up in 1973, Bressette said.
Lambton Shores Mayor Bill Weber said he's disappointed Bressette didn't talk with the municipality before the barriers were removed.
The move is a blow to economic development and will further strain relations between the municipality and the First Nations community, he said.
"What can we do?"
Lambton Shores is conducting an investigation into who owns what land, he said.
Some land is owned by the Ontario Natural Resources Ministry and some by private property owners.
But Bressette said all the property falls under a treaty with his band.
Removing the barriers is the latest twist in a long-running campaign by the Chippewas of Kettle and Stony Point to reclaim land taken from them during the Second World War. Native protester Dudley George was killed by an OPP officer after natives occupied Ipperwash Provincial Park on Sept. 4, 1995.
Eugene Dorey, head of the Centre Ipperwash Community Association, said the barriers prevented people from driving on the popular beach.
"We've just regressed to having cars driving up and down the beach with children playing," he said. "It's a very big safety concern."
Mike Huybers, a 30-year cottager, said it wasn't a coincidence the barriers were taken down Friday.
"I think if they did it in the summertime, there would have been enough cottage owners around there would have been an uprising."