Enerfin Energy planning wind energy bid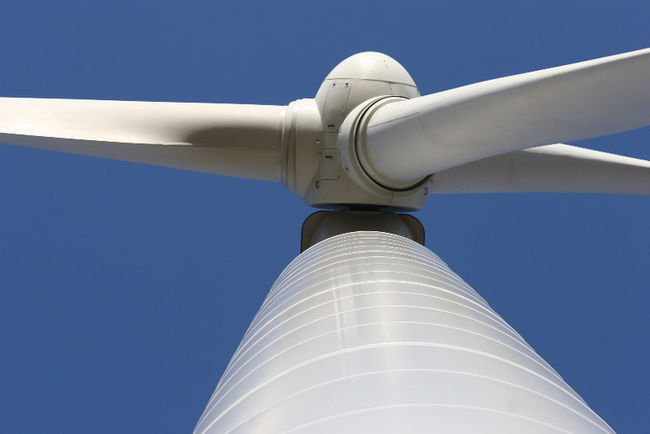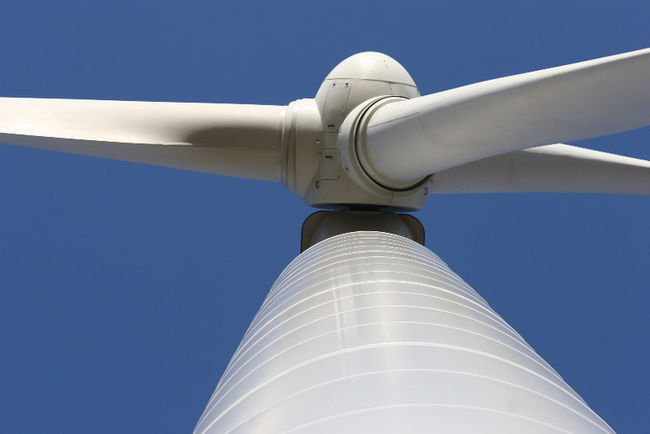 Enerfin Energy was registered to submit a bid for its Sydenham wind project during the first round of Ontario's large renewable procurement program in the fall, but decided not to go ahead by the deadline.
"The timing was a bit short of us to be able to submit an economically competitive and socially strongly support proposal," said Sebastien Verzeni-Foubert, director of the Canadian branch of Enerfin, a company based in Spain.
Ontario announced 16 renewable energy contracts, including five wind projects, earlier this year, and said it will seek bids for up to 600 MW of new wind energy generation in the second round, with contracts being offered no later than May 1, 2018.
"We're confident this new timeline is going to give us time to engage in meaningful consultation with all interested parties," Verzeni-Foubert said.
Enerfin has been proposing an up to 100-MW project in Brooke-Alvinston and neighbouring Enniskillen Township, since acquiring the Sydenham wind project from Mainstream Renewable Power.
"It's possible we might decide to submit a proposal only in Brooke-Alvinston," Verzeni-Foubert said.
"We'll make a decision based on the consultation we will be doing in the coming year."
While township councils in both Brooke-Alvinston and Enniskillen have passed motions declaring their municipalities unwilling hosts for wind projects, Ennskillen's council has taken an even harder line and has refused to meet with wind company representatives.
"Enniskillen is still an unwilling host," said Mayor Kevin Marriott.
"And, unwilling to even discuss anything with companies."
Enniskillen is no more receptive now than it was last year, he said.
"We haven't changed our mind or strategy at all."
Marriott said a majority of the township's residents don't want wind turbines in Enniskillen.
"There's a very small minority of people that are in favour," he said.
"I've heard a lot more from the majority than the minority."
A citizen's group in Enniskillen that has opposed wind projects is planning to ramp up its efforts in the wake of the province's recent announcement, Marriott said.
He noted Enerfin isn't the only wind company with its eye on Enniskillen.
"The Churchill wind (project) is the one I've always been the most worried about," Marriott said.
The company EDF EN Canada also qualified for last year's first round of the large renewable procurement program, but didn't submit a bid for its proposed Churchill wind project.
That 100-MW to 150-MW project was being planned for sections of Enniskillen and neighbouring Plympton-Wyoming, located between Highway 402 and Oil City.
"We haven't heard from them, lately," Marriott said.
Representatives of EDF EN Canada couldn't be reached Wednesday for comment.
Verzeni-Foubert said Enerfin was already considering only submitting a bid for turbines to be erected in Brooke-Alvinston when it decided not to move ahead last year.
"It's possible we may maintain that decision," he said.
Verzeni-Foubert said the results of the first phase of the procurement program left Enerfin feeling confident about the company's chances in a second round of bidding.
"We see that there was a wide range of prices for wind projects that were selected," he said.
"And, some projects were selected with support from local communities. Other projects were selected without the support of local communities."
He added Enerfin is "actually quite confident we will receive support from our local stakeholders" for its Sydenham project.
"There is already strong support from all the landowners who have decided to participate in the project."
Verzeni-Foubert said the company hopes it will be able to "address the potential concerns the host communities may have."
Earlier this month, Ontario said a request for qualifications will be issued by Aug. 1 of this year for the next round of bids.
Lambton County is home to more than 150 wind turbines, in Lambton Shores, Plympton-Wyoming, Warwick Township and Brooke-Alvinston, as well as three large solar projects, located in Sarnia and St. Clair Township.
Source: Enerfin Energy planning wind energy bid | Sarnia Observer