Delegation to discuss Ontario cap & trade plan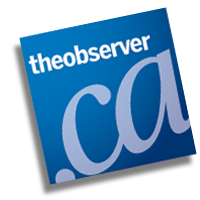 County delegation set to discuss Ontario's recently-announced cap and trade plan at three separate meetings
Lambton County politicians will have three opportunities to raise concerns over Ontario's cap and trade plan – a thorny issue for many in local industry – directly to provincial officials over the coming days.
County Warden Bev MacDougall and Ron Van Horne, the county's chief administrative officer, will be participating in a new forum organized by Glen Murray, Ontario's Minister of the Environment and Climate Change, at the Association of Municipalities of Ontario conference in Niagara Falls this week.
Murray has organized the roundtable discussion to hear municipalities' thoughts on the province's recently-announced plan to set a maximum limit to the amount of greenhouse gas emissions industries can produce in Ontario.
In addition to the roundtable, the county will have two separate one-on-one meetings to discuss cap and trade, with one of those also focusing on the heavy haul corridor proposal, MacDougall said Saturday.
"I think the government is managing (the format) well and I'm looking forward to all those three meetings that we'll be able to bring forward our local concerns in concert with other municipalities and sometimes with other local issues like the heavy haul corridor," she said.
MacDougall, who was set to arrive at the conference Sunday, will be leading her first delegation to the annual AMO gathering since she became county warden last December.
She will be joined by several county councillors, including Lambton Shores Mayor Bill Weber and Deputy Mayor Doug Cook, Plympton-Wyoming Mayor Lonny Napper, Sarnia city Coun. Dave Boushy, Brooke-Alvinston Mayor Don McGugan, Petrolia Mayor John McCharles and Warwick Township Mayor Todd Case.
All of them are there on county business, as well as to address specific issues in their own municipalities.
Meetings with provincial officials have been secured on other hot-button topics in the county, including its aging social housing infrastructure and its use of road salt that resulted in a costly legal case settled earlier this year.
County staff recently proposed a $40-million plan to overhaul its geared-to-income apartment buildings and houses over the next 10 years. That plan calls for a $4-million-per-year investment by reallocating tax dollars and tapping into reserves.
While both the federal and provincial governments have said they've eased the county's financial burdens by uploading some of its former responsibilities – like Ontario Works, for example – MacDougall said AMO and Federation of Canadian Municipalities conferences are an opportunity to remind senior governments "that some of their funding formulas still need work, the pressures remain in the communities."
Sustainable revenue for Ontario municipalities – a years-long bone of contention – is also expected to be discussed at the conference.
Several rural Lambton municipalities have faced increasing cuts to their largest source of provincial dollars – the Ontario Municipal Partnership Fund (OMPF) – that helps them cover the rising cost of policing and infrastructure work.
"I just think we're in this era of one-third [municipal], one-third [federal], one-third [provincial] funding relationships, so I think these conferences – albeit they take time away from the rest of your life – it is where we get to go and share experience, stories and solutions with other jurisdictions and you're there to learn because the conference puts on a program where we can learn about the latest innovations," MacDougall said.
The county delegation is expected to be at the AMO conference through to Wednesday.
via the Sarnia Observer | County delegation set to discuss Ontario's recently-announced cap and trade plan at three separate meetings