Cold water dip event in Ipperwash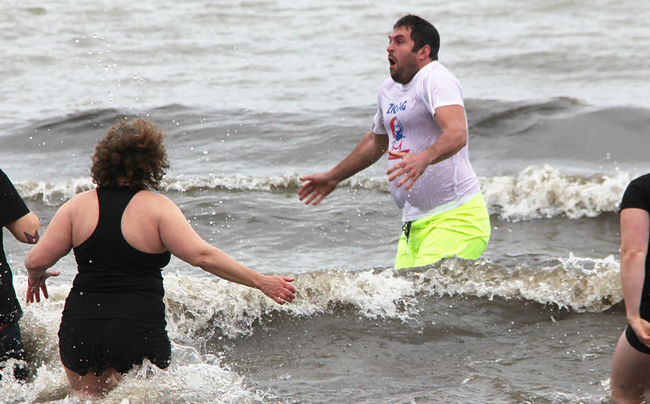 Cold water dip event set for Saturday at Ipperwash Beach (today)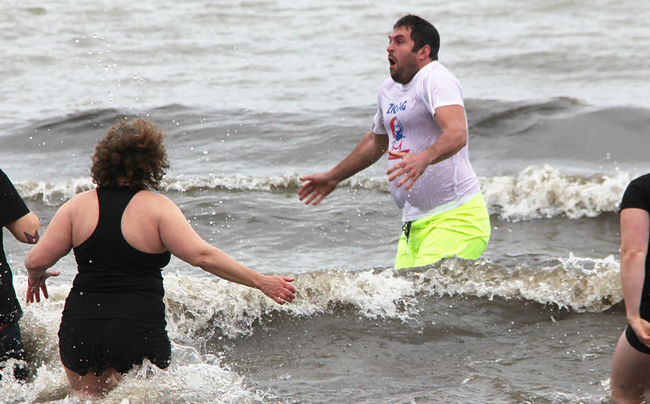 An injured contractor's family and friends are jumping in the lake for a cause again this year, this time to help youngsters with diabetes and a woman with Crohn's disease.
"I want to try to do this every year for people who are in need," said Cathy Lithgow.
She's expecting about a dozen people at Ipperwash Beach Saturday at noon for this year's Cold Water Dip to Help Someone in Need.
Last year a group rushed into the waves as part of a pledge-collecting event that raised $1,600 for Lithgow's husband Steve.
He was injured in late 2011 when, police said, he was attacked with a weapon on a job site.
He spent two months in hospital, including 10 days in a coma.
His alleged attacker was charged with attempted murder, but the charges were eventually withdrawn.
A little over a year ago Steve Lithgow's feeding tube came out and he's still working on regaining his mobility.
"One day I hope Mr. Lithgow will be in that water," Cathy Lithgow said.
The beneficiaries this year are people she's come to know through friends and her family's use of the medical system, she said.
It's hoped the money will go towards supporting the families.
"I know from what we've gone through with Steve … not a lot of things are covered sometimes," she said.
The woman with Crohn's relies on Ontario Works and has sometimes not had enough money to purchase medical supplies, she said.
Lithgow and other organizers have set up a gofundme page called Steve Lithgow's Diabetes Dip.
"The money that's there will be totaled and given to each individual person," she said.