Application for electric vehicle chargers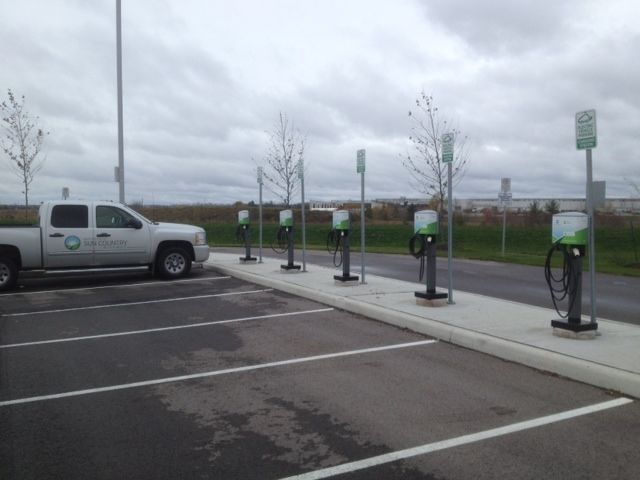 Lambton Shores staff have been asked by council to submit a funding application for electric vehicle chargers in Forest and Grand Bend.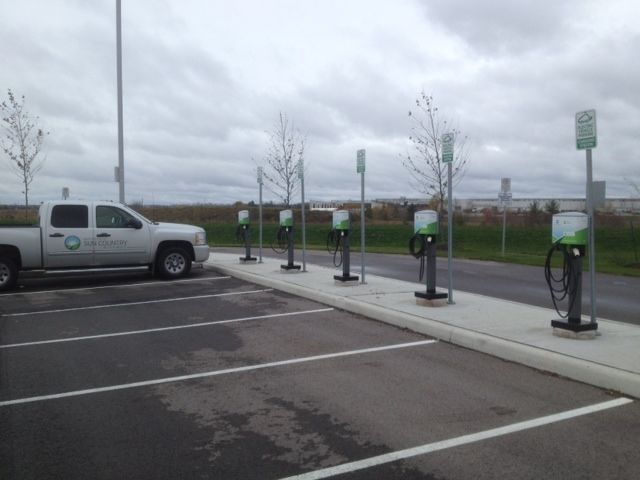 The province is investing $20 million in 2016 to support the build-out of a network of public electric vehicle charging stations across Ontario. This program is a one-time competitive application-based grant program designed to cover the purchase and installation cost of public Electric Vehicle Supply Equipment (EVSEs) along major inter- city transportation corridors and in urban centres (including workplaces, apartments,  condominiums, etc.) across the province.  "As a resident of Lambton Shores, I am so excited to hear that the community is applying for electric vehicle charging stations. We are so well positioned to move into the future, drawing people to this beautiful place we call home," said Chris Misch of  Sun Country Highway Ltd.
Lambton Shores Council previously received a delegation from representatives of a private company on June 6, 2013 proposing an electric vehicle charging station in Grand Bend. At that time staff was asked to prepare a report on the proposal by Sun Country Highway Ltd. to purchase and install an Electric Vehicle Charger in publicly accessible locations within Lambton Shores; and That this proposal on a phased in approach be referred to the 2014 budget deliberations; and further  That this proposal be part of the private public partnership discussions.
In a report to council from Nick Verhoeven, Engineering Specialist, he explained that,  "The previous proposals discussed by Lambton Shores council have required Municipal funds for purchase and installation of the EVSE. The new Provincial funding program provides 100% funding of the purchase and installation including site design, site preparation, purchase, and installation of EVSE, and all necessary permits. This eliminates any capital costs for Lambton Shores. Additionally up to 2% may be used to fund operational costs for level 3 EVSEs for a two year period following installation. It should also be noted that the funding program allows participants to charge fees to users of the EVSEs. The intention would be that future operating costs associated with an EVSE be recouped through user fees, however, Council would be asked to endorse a policy for fees at a later date should a funding agreement be executed with the province."
Verhoeven explained the application guide for the funding program makes it clear that the main intent of the program is to establish a network of EVSEs along major highways in Ontario. With this in mind Municipal staff have identified Forest and Grand Bend as possible locations as Highway 21 runs through both communities. Staff have had discussions with representatives from an Electric Vehicle Charging Station supplier and have identified the Rotary Parking Lot (Main Street North) and Shores Recreation Centre in Forest and the Ontario Street South Parking Lot in Grand Bend as the most ideal locations.
"The applications are due February 12, 2016. Should the Municipality be successful staff would proceed to procure and recommend a supplier to proceed with the project. Following the June 2013 motion the proposal was discussed as part of the 2014 budget deliberations and at the January 7, 2014 Budget meeting was again deferred to future budget discussions."
Source: Application for electric vehicle chargers | Lakeshore Advance