Water Levels Webinar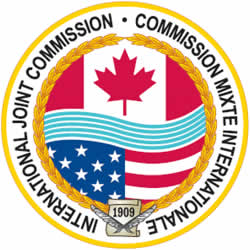 US Co-Chair Jane Corwin and Canadian Co-Chair Pierre Béland of the International Joint Commission will host a webinar on high water levels in Lake Ontario and the St. Lawrence River on April 3rd, 2020. A French-language webinar will take place at 9:30 a.m. (EDT) and the English language webinar will take place at noon (EDT).
A short presentation will be given followed by a moderated on-line questions and answer period. Discussion topics will include the current water level conditions and actions taken by the IJC and International Lake Ontario-St. Lawrence River Board to help reduce the risk of flooding. All interested parties are invited to attend.