Coastline Volunteers wanted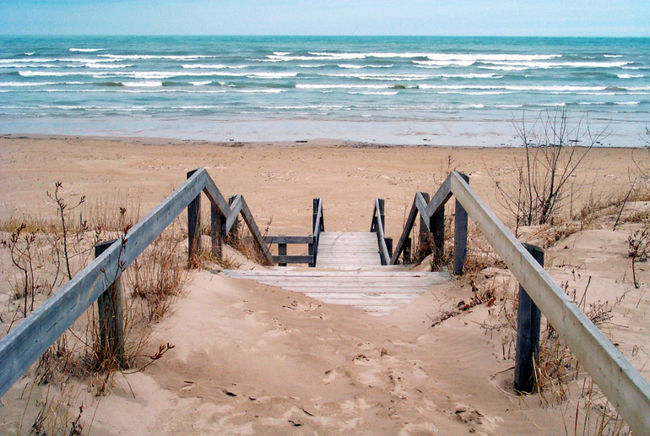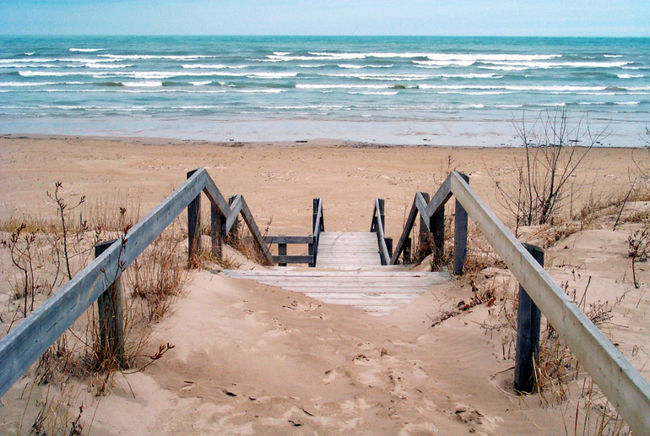 Lake Huron Centre for Coastal Conservation seeking coast watchers
The Goderich-based Lake Huron Centre for Coastal Conservation is looking to double the number of coast watchers volunteering this year with its "citizen science" monitoring program, particularly in the Sarnia and Grand Bend areas, said Hannah Cann, coastal stewardship coordinator with the centre.
Coast watchers submit monthly information on a section of the lakefront noting wind speed, temperatures, wave height and other observations.
"These volunteers also sometimes notice algae blooms, or plastic wash-ups, and even things like huge garbage wash-ups from a storm, or erosion from a storm," Cann said.
"All of our coast watchers have a passion about Lake Huron and they feel like they're making a difference."
Data cards provided to the watchers take about five minutes to fill in each month and submit. Some volunteers scan or photograph the cards and send them electronically, and some drop them off at the centre in person, she said.
"We collect and collate all the data throughout the year," Cann said.
The centre can also pass reports by coast watchers of large algae blooms on to health units.
"The health units monitor public beaches but don't often monitor small cottage communities and that sort of thing, so they love getting that kind of data," Cann said.
Plastic and other garbage wash-ups reported by coast watchers can also lead to beach cleanups organized by the centre, she said.
"We really try to use the data as we get it once a month to make decisions for the management of the shoreline," Cann said.
"The coast watchers really have more ownership of their beach, because they are really the eyes and ears of the coast."
The centre hopes to add 20 or more new coast watchers, in addition to approximately 20 it currently has, Cann said.
"We have a lot of gaps along our shoreline that don't have a lot of volunteers, and Sarnia is one of those," she said.
Currently, there are only a few volunteers in the section of lakeshore between Sarnia and Kettle Point.
There is another gap between Pinery Park and Bayfield, Cann added.
Coast watchers are also needed along the northern Bruce Pennisula.
"We're hoping to have a few more volunteers fill those gaps, and that way we can have a more holistic view of our shoreline," Cann said.
"One of the benefits of having a citizen science program like coast watchers is that we can get micro-climate data for really unique areas that provincial and federal monitoring just don't pick up on."
The centre is celebrating its 20th anniversary this year. It was created in 1998 with the goals of protecting and restoring Lake Huron's coastal environment and promoting a healthy coastal ecosystem.
The organization's priorities include water quality, biodiversity, climate change and coastal processes, such as water level fluctuations, erosion, wetland and beach dune systems.
Cann said the length of beach each coast watcher keeps an eye on from May until October can vary from the waterfront next to their cottage to the kilometre or two they walk regularly.
"We're very flexible," she said.
The centre provides its volunteer coast watchers with training and equipment.
"Training takes about 20 minutes to complete, and we usually do it on the beach close to where the volunteer lives," Cann said.
Information on volunteering with the centre can be found on its website, www.lakehuron.ca, or by calling its office at 226-421-3029.
"If people aren't sure they can commit to the coast watchers program there are many other ways they can volunteer with our centre," including helping out during shoreline cleanups, Cann said.
Source: Volunteers wanted to keep an eye on the coast | Sarnia Observer