Scouts seeking new cabins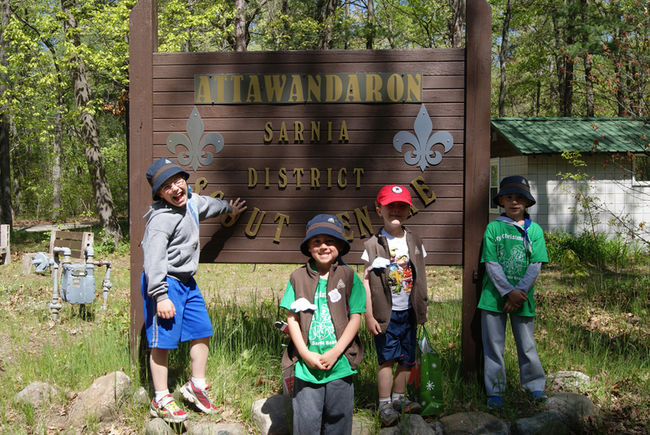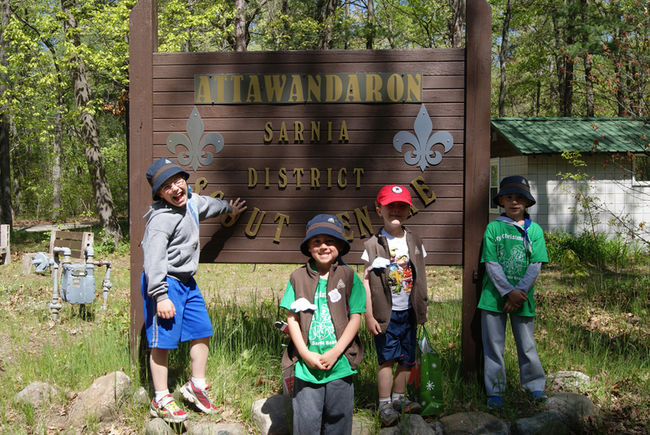 Sarnia-Lambton's Scouting movement is seeking financial support to help build 12 new cabins at the organization's Lambton Shores facility, Camp Attawandaron.
Camp committee members of the Bluewater Area Scouting group ¬– an organization that represents eight local Scouting groups in Sarnia, Corunna, Point Edward, Aamjiwnaang First Nation, Petrolia and Bright's Grove – want to replace two groups of six antiquated cabins at the camp, built shortly after the camp opened its doors in 1948. The 12 additional modern cabins will allow youth to experience year-round camping as well as provide accessibility for those with disabilities.
"The cabins up there now were built in 1950 and they've held up really well over the past 68 years but they have to be replaced," said Brenda Dunn, a long-time volunteer and leader with the 23rd Sarnia Beaver Colony. "Right now the cabins which are there are for summertime use only. And it's such a great facility, we wanted to install these cabins, which are newer and have hydro, so you can have a heater in there, smoke detectors, all the safety stuff, and that will make them available all year round."
The committee decided to build a new style of cabin that will suit the needs of the wide variety of campers. They include not only local Beavers, Cubs, Scouts, Venturers and Rovers, but also Scouting groups from as far away as London, Windsor, Wallaceburg and Toronto, high school groups, cadets, Girl Guides as well as groups from Community Living and the Inn of the Good Shepherd.
"So our camp committee have found a perfect fit style of cabin which will have a newer bunk bed system, they're much sturdier and safer and two of the 12 will be fully accessible for people with disabilities," Dunn said. "Kids still want to come to camp, they want to stay with their buddies in a little cabin in that rustic setting. So these cabins accomplish that and they will continue to provide wonderful experiences for kids for decades to come."
While Scouts Canada is providing some funding, Dunn said the group is seeking donations from individuals, groups and businesses to have the cabins build as soon as possible.
The goal is to raise $132,000 by the end of September, with installation of the cabins to take place in the spring of 2019. The group is willing to make presentations to businesses, organizations and service clubs outlining the benefits of the camp for the community, and are offering platinum, diamond, gold, silver and bronze sponsorships.
Having modern, all-season cabins at the camp will allow more youth – both the 348 who are currently enrolled in Lambton County scouting groups as well as those from other organizations – enjoy the activities at Camp Attawandaron, which include canoeing, swimming, repelling, snow shoeing and hiking, she said.
"This is an investment in the future and an investment in our youth," Dunn said. "This is an opportunity to let kids play in an environment that promotes imagination and creativity and that outdoor spirit. All kids – even the most techy kids – transform when they're out at camp."
For more information about the new cabins or to book a presentation, contact Brenda Dunn at [email protected].