Recreation Master Plan Update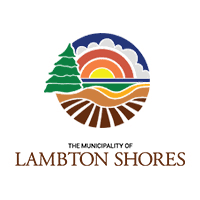 The Municipality of Lambton Shores is updating its Recreation and Leisure Services Master Plan.  The Plan was last considered in 2010 and the Municipality has seen many changes during the intervening years.  [Read the Master Plan here] The Master Plan Update will guide the development of facilities, programs and services pertaining to recreation, parks and culture services.
Input provided by local residents will be used to help shape the updated Master Plan. Residents and property owners are encouraged to participate in any or all of the following consultation initiatives to help the Municipality and its Consultant identify priorities for recreation services in Lambton Shores:
Master Plan Launch Event & Conference. We will be hosting a public launch event to tell the community more about the Recreation and Leisure Services Master Plan Update and to hear your suggestions. The Consultants will provide a brief presentation starting at 6:00 pm which will be followed by a group conversation about various topics relating to recreation and leisure services in Lambton Shores.

Date: February 7, 2018
Time: 6:00pm to 8:00pm
Location: Legacy Centre (16 Allen Street, Thedford)

Online Community Survey  The survey asks questions about participation, needs and priorities. It takes about 10 minutes to complete and will be available until February 9, 2018. Take the survey here
Please feel free to forward this email to all members of your organization.  If you have any questions regarding the Master Plan Update, please contact Ashley Farr, Facilitator of Recreation and Leisure, by email to [email protected] or phone 519-243-1400.
Thank you!
Ashley Farr
Facilitator of Recreation and Leisure
9575 Port Franks Road
Thedford, ON   N0M 2N0
(P) 519-243-1400 or 1-866-943-1400