Phragmites Culling Event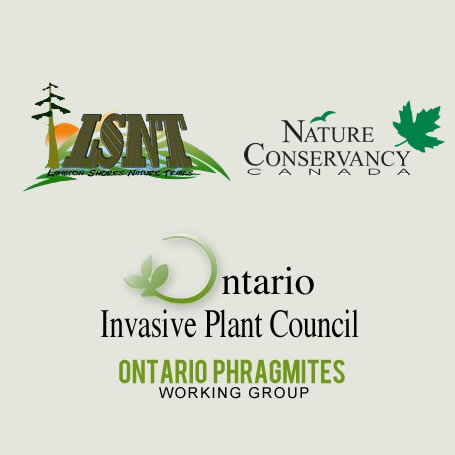 A Winter Snow Shoe and Phragmites Culling Event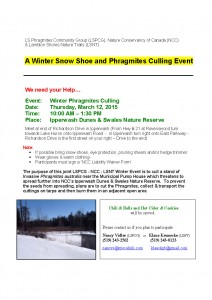 Members and supporters of the Ipperwash Community are encouraged to donate their time and support this important community conversation event.
Members of the Lambton Shores Phargmite Community Group (LSPCG), Lambton Shores Nature Trails (LSNT) and Nature Conservatory of Canada (NCC) are working together to cull a stand of Invasive Phragmites australis near the Municipal Pump House which threatens to spread further into NCC's Ipperwash Dunes & Swales Nature Reserve.
Volunteers will be cutting down and removing plants using tarps to prevent the seeds from spreading this invasive species that is threatening the biodiversity of our wetlands.
Chili with Rolls, Hot Cider & Cookies will be served… more details here.