Off Shore Winds & Water Safety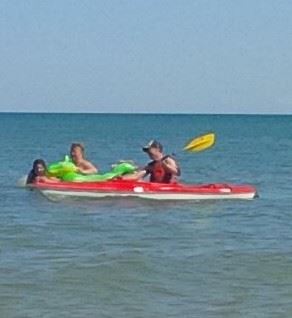 Whether your child is a strong swimmer or doggy paddler, be sure to monitor the wind direction.
Remember and remind others:
Never swim after an inflatable blowing out into the lake!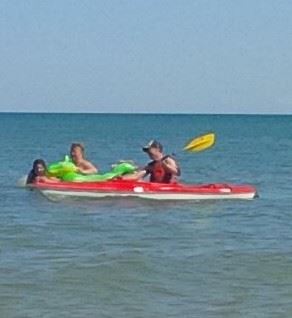 Off shore breezes on Lake Huron, can be very hazardous for people using flotation devices or inflatable mattresses.  Not monitoring the wind can cause you or your inflatables to drift off shore very quickly. Swiming back in or swimming after a toy or air mattress could cost you your life.  Be smart in the water.