LSA prepares for information fair, summer picnic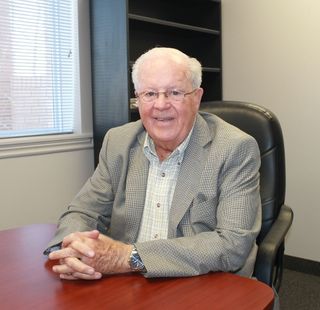 The Lambton Seniors Association is getting ready for its busy season this spring.
The Lambton Seniors Association is getting ready for its busy season this spring.
In the span of a few short months, the non-profit organization will be hosting its popular seniors information fair at Point Edward Arena, presiding over its annual general meeting as well as coordinating its yearly picturesque seniors picnic at the Lions Pavilion in Petrolia.
All the while the association will continue to provide all of its long-running services for its large and seemingly ever-expanding clientele of seniors from one end of Lambton County to the other, including the LSA's perennially popular Handyman/Handywoman program, which has helped tens of thousands of seniors and retirees stay in their own homes since the program was created just over twenty years ago.
LSA board chair Jim Houston said that while the spring and summer are typically among the most hectic months for board members and volunteers of the 27 year-old community group, even after nearly three decades of advocating for local seniors, everyone in the organization still remains committed to addressing the five core concerns that the founding members identified when the group was started up back in 1990 – transportation, loneliness, housing, involvement and health care.
"We want seniors to know about what services are available in Lambton County, let them know what we as an organization can offer them, too," he said. "We're not a government agency, we're not a social club, but what we try to do is strengthen the ability of seniors in Lambton County to participate actively and directly in issues that affect their quality of life. That's our mission statement right there."
On May 8 and 9, the Point Edward Memorial Arena will become a hub of senior-related information, as approximately 90 booths will be set up for the LSA's annual Lambton Seniors Information Fair.
The overall purpose of the two-day event, Houston said, is to allow seniors to peruse through the surfeit of services, businesses and programs available to them throughout Lambton County.
Running from 10 a.m. to 3 p.m. on both days, the Information Fair – which typically attracts around 2,000 seniors, Houston said – is truly the flagship event of the year for the LSA.
"We'll have everything, absolutely everything there from financial advisors, funeral homes, health care groups to falls awareness booths and information about the LSA's Handyman/Handywoman program," Houston said. "There's the fire department, EMS…we even have model train group coming for those who are interested."
Following the organization's annual meeting on May 30, the LSA's annual's Seniors Picnic is set to take place on June 13 at the Lions Pavilion in Petrolia.
Featuring food (hot dogs and hamburgers supplied by area Lions), live music and entertainment, the picnic is a way for seniors living in long-term care homes to get out and enjoy the great outdoors, Houston said.
"Every year about 150 to 200 people who are in nursing homes, we bus them out here," he said. "We have a band in the band shelter, they dance, they sing, the Lions serve up some food. It's a fun way to help seniors in nursing homes get out and enjoy themselves."
While the annual springtime events are a way for the LSA to continue to improve the quality of life of local seniors, they also provide LSA members with a time to reflect on past achievements, Houston said.
Undoubtedly, the proudest achievement of the LSA was bringing the West Lambton Community Health Centre and the Rapids Family Health Team to the area, Houston said, which greatly increased the quality of life for seniors in the county.
"It was frustrating as hell but it was worth it," he said, laughing. "From 2001 to 2007 we worked hard, we lobbied the government…and eventually we achieved what we set out to do. Six months after we got approval for West Lambton Community Health Centre, they came along and told us we had been approved for $1.5 million for the Family Health Team."
"So we went from having diddly to having everything, which was beautiful," Houston continued. "And it's worked out very, very successfully since then."
In addition to that crowning achievement, over the past 27 years, the group has also made smaller yet no less significant strides in serving seniors across the county, Houston said, whether by aggressively recruiting workers for the Handyman/Handywoman program in smaller municipalities such as Lambton Shores and Dawn-Euphemia, by providing volunteers for flu clinics administered by the Community Health Services Department, by supplying affordable access to services such as home and yard maintenance for seniors or simply by lending an ear and keeping an eye out on isolated seniors living in Lambton County.
"As part of our Handyman program, the tradespeople…typically check up on past clients," Houston said. "There have been several instances over the past twenty years where our crews have checked up on these past clients and they had been lying on the ground and probably would have died there had it not been for our guys."
"It's not required, but it's just part of the program. The moral part of it."
The Lambton Seniors Information Fair takes place at the Point Edward Memorial Arena on Tuesday, May 8 and Wednesday, May 9 from 10 a.m. to 3 p.m.
For more information about the Lambton Seniors Association or to enquire about it services, contact 519-339-8866, 1-877-219-4717, email [email protected]or visit www.lambtonseniors.com.
Source: LSA prepares for information fair, summer picnic | Sarnia and Lambton County This Week