Levels lapping toward a two-decade high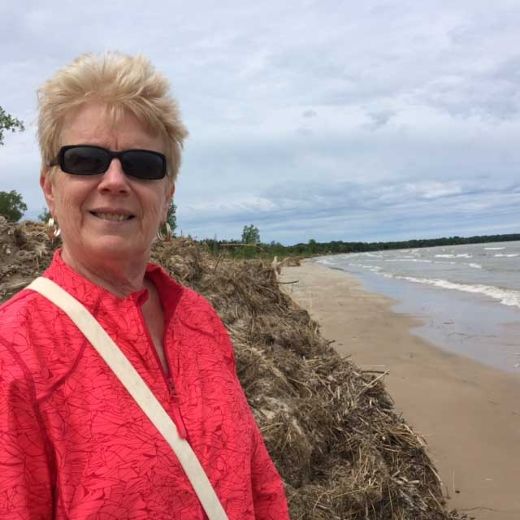 Shippers are riding high, but expect less elbow room at some of Southwestern Ontario's famed beaches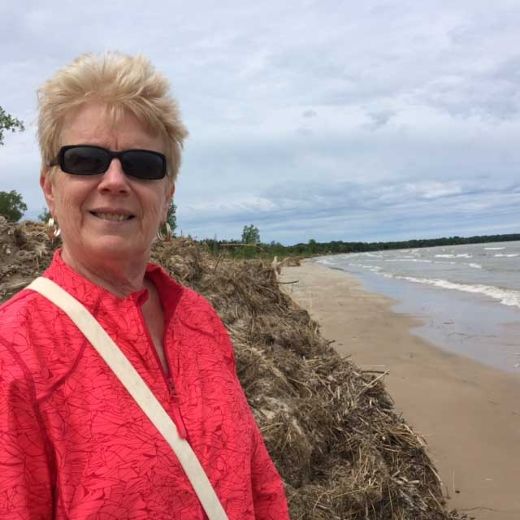 IPPERWASH — Beachgoers could be jostling each other for blanket space on Great Lakes shores this year, with water levels lapping toward a two-decade high.
Only a few years after some Southwestern Ontarians expressed alarm at lake levels so low, cargo ships had to lighten their loads to avoid new shoals, levels this year are far higher than average.
And they're forecast to rise for most of the summer.
"During the so-called 'crisis of 2012-2013,' we had people talking about 'stop the drop' to stop the lake from disappearing," said Geoff Peach, head of the Lake Huron Centre for Coastal Conservation, based in Goderich.
Some wanted — and still want — multi-million-dollar structures built in the St. Clair River to modulate the flow of water during peak and low times.
But Peach said this is clearly just the way the lakes work. During the 1970s through to the 1990s, levels were above average and that was followed by 15 "down" years, he said. Lake Huron, for example, is at its highest level since 1998.
"What's normal is that the lakes fluctuate. They have highs and lows. That's what should be considered normal," Peach said.
And while a storm last November surged up to the shore and claimed some dunes, it also created sandbars in the water that can buffer further erosion, Peach said.
The difference in lake levels is especially noticeable at beaches with shallow approaches, where a difference of 30 centimetres can lead to a gain or loss in several metres of beachfront.
In some places at Ipperwash and Pinery beaches in Lambton County, for example, water laps up to what used to be dry, grassy dunes.
Bill and Lisa Stafford of Detroit have come to Ipperwash for decades, drawn in part by its long, wide stretches of white sand. This is the second straight year the beach has been long and narrow, just a few years after they were at record or near-record lows.
Bill Stafford said. "It's a function of mother nature more than anything else."
Ironically, he's part of the U.S. Army Corps of Engineers, which designs and operates locks and dams — and whose dredging of the St. Clair River in the 1960s some blamed for pulling the plug on lake levels in 2012 and 2013.
"We had a lot of studies, along with Environment Canada, and we concluded it was a function of weather . . . it's a dynamic environment and it's constantly changing," he said.
At that time, he said, people on both sides of the border said their access to the lakes had been lowered artificially. "Those criticisms have sort of subsided and how they blame us (saying), 'I've got no beach.'
Even though some beachgoers have to skirt water and vegetation in some places, the beach is still vast and beautiful, said Marg Petznick of London as she walked her two dogs.
"There's much less beach for people to enjo,y but it's still wonderful," she said.
That's the story for many traditional hotspots along lakes Huron and Erie, where sun-seekers can still find breadth of beach even if less depth.
At Port Burwell Provincial Park, for example, there are more than two kilometres of beachfront, and "haven't noticed a loss in beach area from the increased water levels," said assistant park superintendent Brendan Shepherd.
"We see fluctuation in water levels on a daily basis depending on the weather (storms, etc.) and our park users love the gradual slope of the sandy bottom which extends out into Lake Erie for hundreds of metres."
Day use last weekend was almost triple that of the same weekend last year, he said.
Environment Canada's National Hydrological Services and the U.S .National Oceanic and Atmospheric Association (NOAA) have jointly projected levels will remain higher than average during the next six months.
The increase comes in spite of a relatively dry spring that saw about three-quarters of the usual amount of rainfall on the Great Lakes basin.
A winter with greater-than-average rainfall helped boost levels.
Rising lake levels create winners and losers along their edges, including lake itself as the higher levels create new wetlands even while they erode shorelines.
WATER WINNERS AND LOSERS
From high Great Lakes levels
Winners:
— Cottagers: With docks and boathouses left high and dry in years of record or near-record low water.
— Marinas: Won't have to dredge and may even be able to take larger boats needing deeper water.
— Shipping: Freighters can carry more, with less risk of running aground, and maybe visit more ports.
Losers:
— Cottagers: Whose breakwalls are swamped, or who bought along long beachfronts they thought would last.
— Beach-goers: Those in love with wide stretches of sand.
GOING UP
Lake levels in May:
Lake Superior: 23 cm higher than 1918-2015 April average; four cm higher than same time last year
Lakes Michigan-Huron: 39 cms higher than April average; 24 cm higher than at this time last year
Lake Erie: 38 cm higher than April average; 38 cm higher than same time last year
Lake Ontario: 23 cm higher than April average and 49 cm higher than same time last year.
Source: Shippers are riding high, but expect less elbow room at some of Southwestern Ontario's famed beaches | London Free Press