Kettle Point musician recording new album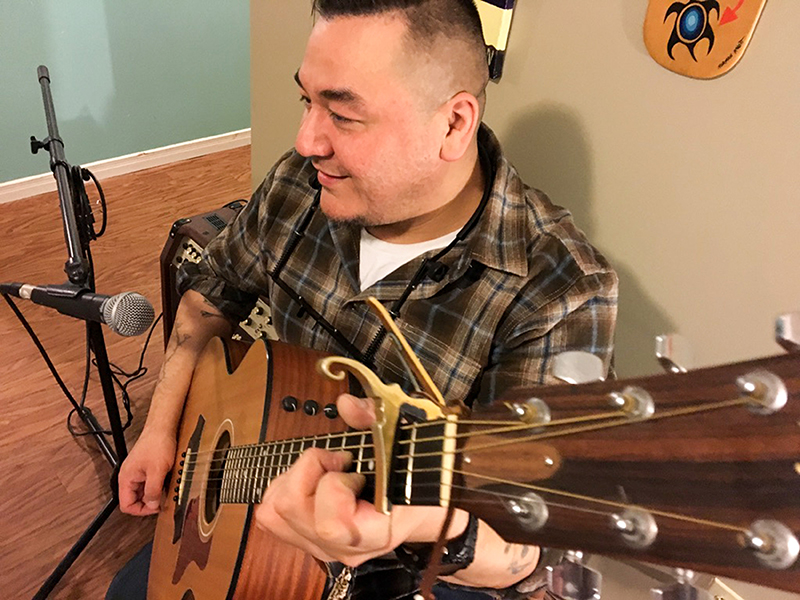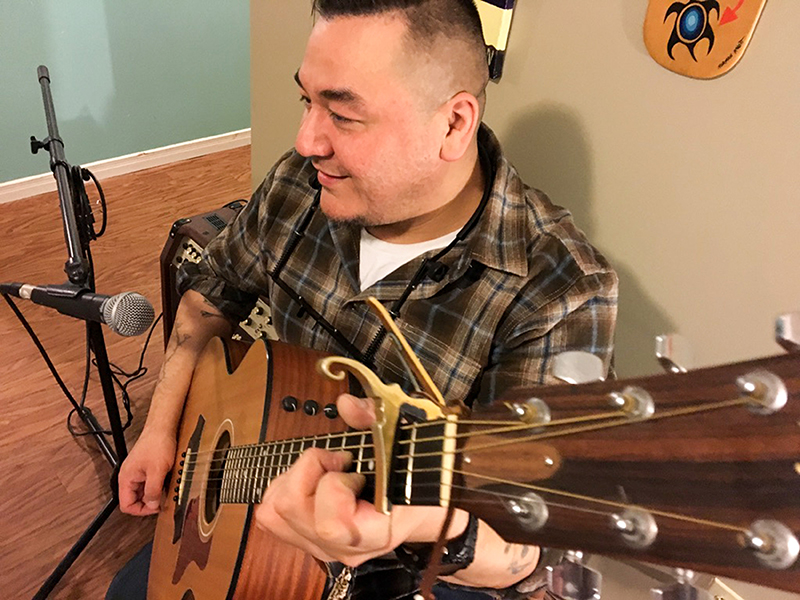 Kettle Point musician recording new album at Sarnia studio
Some news just can't wait until morning.
When Brandon Solomon learned last week he'd won an Ontario Arts Council grant to finish his first solo album, it was really too late to call his producer.
But he did anyway.
"The phone rang sometime during the night and it was Brandon with this great news," said Adam Miner, who owns a recording studio in downtown Sarnia called DNA Media.
"I am totally excited about this project and now we can go ahead with it."
The funny thing is, the two had talked just the day before about what they'd do if Solomon's grant proposal was rejected.
"I had another plan if I didn't get it because I really want to go ahead and record with Adam," said Solomon. "I've written the melodies for a lot of songs.
"It would have happened anyway but it would have been a lot slower without the Arts Council's help."
The $4,000 grant will allow Miner and Solomon to start recording this fall for a spring release. It will be a unique collaboration, they say.
Solomon, 43, is singer-songwriter and is working with a native drum group.
"Adam has got the technical ability to take my ideas and make it happen," he said.
Solomon, who lives at Kettle and Stony Point, has been writing and recording the past seven years and released an album with his former band, Direction Four.
Last year, he sought Miner's help for a new single as a solo artist called "Eye for an Eye."
The drum group, Kikonang from Kettle and Stony Point, came to DNA studios and laid down drumming and singing tracks.  Miner brought in Laura Oliver on flute and added his own brand of psychedelic.
"Eye for an Eye has a strong native element with some weird stuff that you might hear on a Beatles or Jimi Hendrix album," explained Miner.
This summer, the unique sound of Eye for an Eye made the coveted No. 1 spot on the National Aboriginal Music Countdown Top 40 chart.
The Arts Council grant will allow eight more songs to be recorded at DNA Studio for a full album including Eye for an Eye.
"It feels like things are coming up Brandon," Solomon laughed. "My first solo recording was number one in July and this will be my first solo album."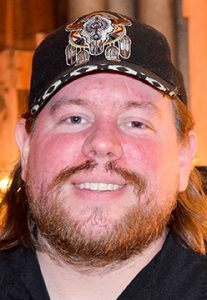 Miner's studio on Christina Street has been around for a decade. He's recorded 40 albums and hundreds of individual recordings. Along the way, he's made six albums of his own but is having trouble finishing the seventh.
"It's tough slogging sometimes," he admitted.  "It's hard to justify working on my own stuff rather than working on something that pays."
That's why he's got a Kickstarter online campaign to raise $3,000 by Oct. 6 so he can spend some time on his own music.
Since launching Sept. 6, www.kickstarter.com/projects/426074155/the-7th-adam-miner-record has attracted $1,410 in donations.
The Arts Journal focuses on Sarnia's cultural fabric.  Contact Cathy Dobson at [email protected] or call 226-932-0985.
Source: Kettle Point musician recording new album at Sarnia studio – The Sarnia Journal