Kettle and Stony Point band members ratify federal deal to return Camp Ipperwash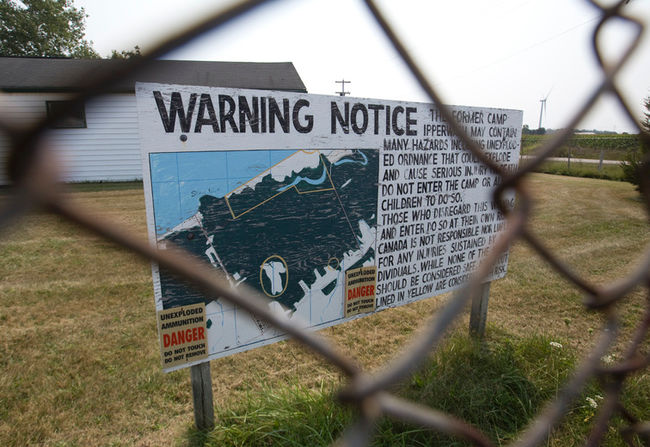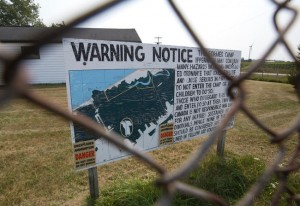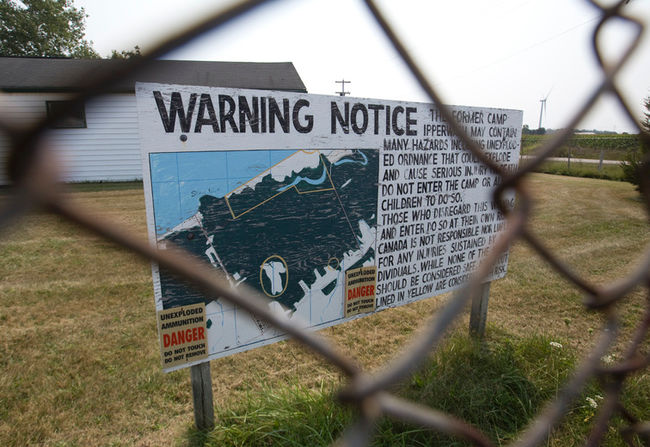 Members of the Chippewas of Kettle & Stony Point First Nation have voted to accept the federal return of Camp Ipperwash.
The band issued a statement Saturday saying its members have ratified a final settlement agreement for the cleanup and return of the former army camp lands — under federal government control since they were appropriated for the Second World War effort in 1942 — and a $95-million settlement.
"After 73 years, the war is finally over," Chief Thomas Bressette said in the statement.
"It has been a long and difficult process; yet our communities continued to work together for the return of Stony Point lands.
"Now that the negotiation process is complete, our First Nation can focus on healing, strengthening community relations and working cooperatively to fully implement all the terms of the agreement to bring resolution to what began in 1942."
About $70 million from the financial settlement is earmarked for a fund overseen by trustees for community development projects, officials have said. The rest is for compensation for eligible band members.
A 'Going Home Walk' is being planned for 1 p.m. Sunday, where all members of the community are invited to journey to the property.
It's symbolic of efforts in May of 1993, when Stony Point elders walked into Camp Ipperwash in an effort to "go home," band officials said.
Efforts to see the land returned, as well as Ipperwash Provincial Park, reached a breaking point in 1995, when unarmed native protester Dudley George was shot and killed by police as band members were occupying the park.
George's death was at the centre of the Ipperwash Inquiry, which included recommendations on returning the park and army camp lands to Kettle & Stony Point.
Going into last Friday's ratification vote, some members had expressed concern that the former army camp lands won't be returned to the heirs and descendants of the original Stony Point landowners.
Critics of the deal have also said it won't settle divisiveness within the Kettle & Stony Point community.
In August, a group of people, identified as from the Stony Point First Nation, erected a large sign reading "River Aux Sable Territorial Lands" on a provincially owned parking lot near Ipperwash beach.
More than 900 votes were cast, with about five times as many 'yes' as 'no' votes, said Lorraine George, manager of the Kettle & Stony Point First Nation.
It will be a number of years before the land is actually returned, as unexploded explosive ordinance and other contaminants need to be cleaned up at the site, she said in an email.
"But the agreement guarantees that process," she said.
via the Observer | Kettle and Stony Point band members ratify federal deal to return Camp Ipperwash