Ipperwash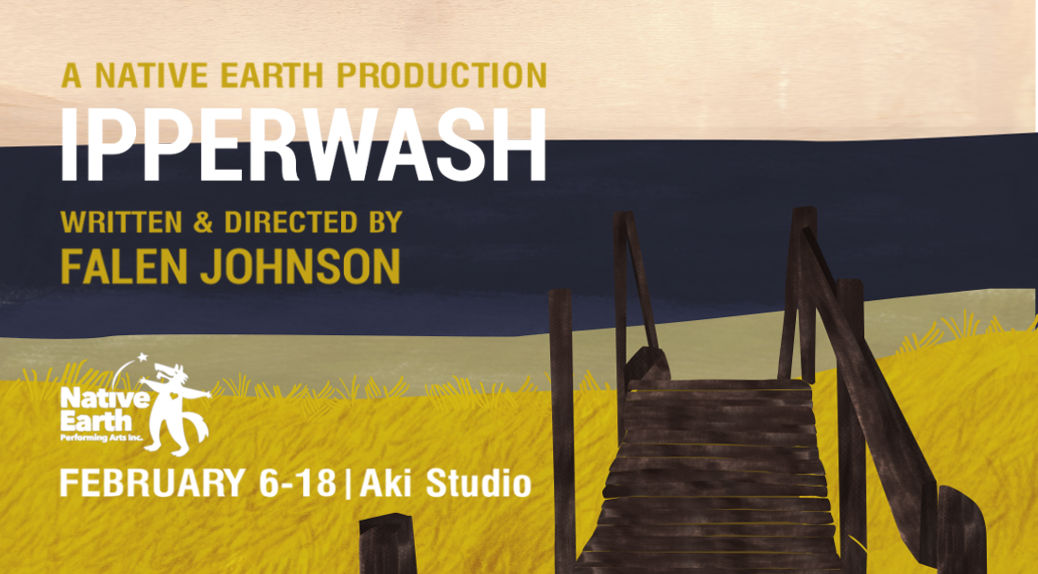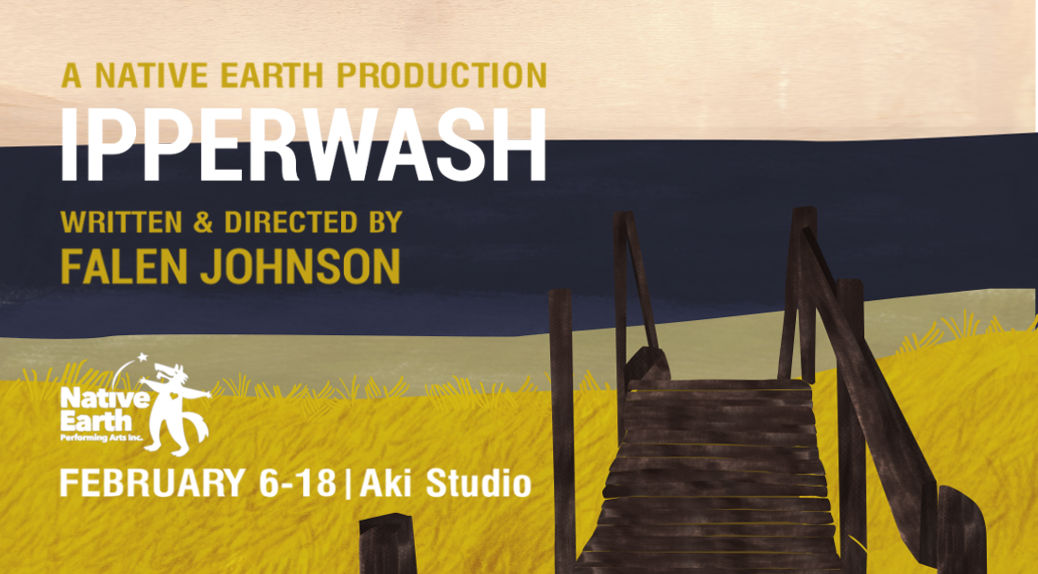 Written & Directed By Falen Johnson
Native Earth Production in Partnership with Blyth Festival
February 6-18, 2018
Tickets $15-25
Aki Studio
In 1942, when the Department of Defence forcibly evicted the community of Stoney Point to the neighbouring reserve of Kettle Point to establish military training base, Camp Ipperwash, the department promised to return the land after the war had concluded. This promise went unfulfilled for over 70 years.
"An empty house is a lonely house…"
Bea King, an Anishinaabe veteran of the war in Afghanistan, returns to Canada in search of a new life. When she volunteers for duty with the Department of National Defence at the Kettle and Stoney Point Reserve, she believes she's found a peace mission she can 'give back' through.
Upon arriving at Stoney Point, Bea begins to learn about the devastating history of Camp Ipperwash, the former Canadian military base built on appropriated land; land that is still dangerously contaminated to this day.
Through the forging of new friendships in the community, Bea comes to learn about the forcible evictions that underpinned the forming of the camp, and the impacts of displacement still reverberating through the community.
With the helpful guidance of a mysterious child, and an aging local veteran, Bea discovers how hard it can be to ever truly return home.
Using humour and movement, Ipperwash by Falen Johnson(Mohawk/Tuscarora) tells a story of reclamation, repatriation, and resilience of the Stoney and Kettle Point communities.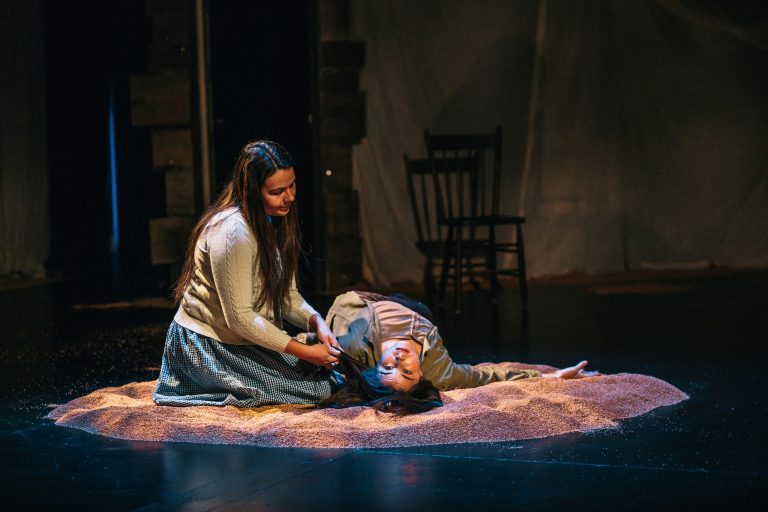 ---
Featuring: PJ Prudat, Jonathan Fisher, James Dallas Smith, Samantha Brown. Learn more about the cast.
Dramaturgy Yvette Nolan
Core Collaborator Gil Garratt
Community Consultant Candace Scott-Moore
Stage Manager Michael Panich
Lighting Designer Michelle Ramsay
Costume Designer Jeff Chief
Sound Designer & Composer Deanna H. Choi
Production Manager Courtney Pyke
Production Buyer Erin Gerofsky
Ipperwash was commissioned and developed by the Blyth Festivaland premiered there in 2017. View credits here.
Visual art by Julie Flett
---
FALEN JOHNSON (Playwright & Director)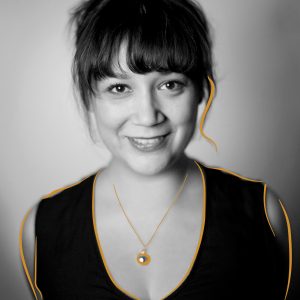 Falen Johnson is Mohawk and Tuscarora from Six Nations Grand River Territory. Her plays Salt Baby, Two Indians, and Ipperwash have played in theatres across Canada.  Her writing has been featured in Brick Literary Journal, The Canadian Theatre Review, and Granta Magazine. She has also been featured on the Moth Storytelling Hour. Her new podcast The Secret Life of Canada (co-hosted with Leah-Simone Bowen) debuted this past summer. Ipperwash marks Falen's directorial debut.
---
TICKETS
Regular | $25
Students, Seniors, Arts Workers | $22
All taxes & ticket fees are included.
Tuesday to Saturday at 8 pm
Sundays at 2 pm
---
PREVIEW: Sunday February 4 at 7 PM
Tuesday February 6 at 8 PM
Regular | $20
Students, Seniors, Arts Workers | $15
PAY WHAT YOU CAN (PWYC): Tuesday February 13
VALENTINE'S DAY MYSTERY DATE: Wednesday February 14
More Details. *Participation is optional.
---
Purchases made online or by telephone are by credit card only.
At the door payments accepted by cash, debit, VISA and Mastercard.
Box Office Telephone: 416-531-1402
Email: [email protected]
More information on ticket pick-up here.
---
---
PJ Prudat as Bea King, Samantha Brown as Kwe, JD Smith as Slip. Photo by Kaytee Dalton