Phragmites – the plant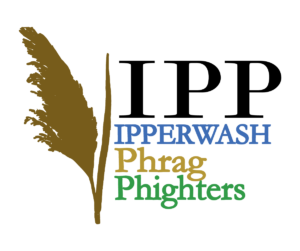 History of Phragmites australis – More information about how this invasive species has become a problem in our community.
Why Are Phragmites australis a Problem? – Not sure what all the fuss is about? Find out how Phragmites will affect you and your property if it goes unchecked.
Description of Phragmites australis – Not sure what you're looking for when searching for phragmites on your property?  Here are the facts.
Where are Phragmites found? – Think this is a local problem? Think again.
How Do Phragmites Spread? – Make sure you are not part of the problem by spreading these plants accidentally.
Treatment of Phragmites – Find out what you can do.
Disposal – So how do you remove these plants?
Ways to Combat Invasive Plants – How many suggestions are you familiar with?
Phragmites-Quick Facts – It's all in the numbers.