Great Lakes water levels set to hit 15-year high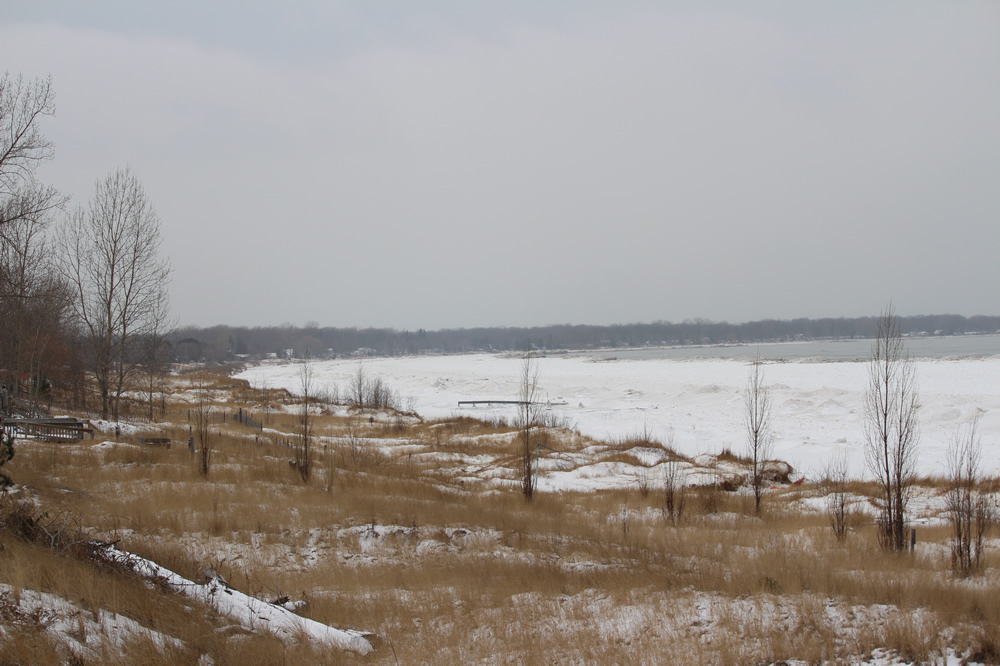 Published on Cottagelife.com By Samantha Edwards
This spring, cottagers along the Great Lakes who have been anxious about disappearing shorelines are in for the highest water levels in 15-years, thanks to two unusually wet years.
Last month, Lakes Superior, Huron, Michigan, and Erie were above their average monthly levels for the first time since the late 1990s, when the levels began decreasing. Experts believe that the dredging of the links between lakes to accommodate shipping and increased evaporation from climate change could have caused the low levels.
"On Superior, Michigan, and Huron, we haven't seen two-year water level increases of this magnitude" in recorded history, said Keith Kompoltowicz, a hydrologist with the U.S. Army Corps of Engineers district office in Detroit, in an interview with the CBC.
Kompoltowicz says the high water levels are partly due to heavy rain and the abundance of snow that accumulated over the lake and their watersheds. Last winter's ice coverage, which covered over 90 percent of the lakes total surface area, could have also slowed down winter evaporation. (Thank you, Polar Vortex!)
This six-month forecast is a sharp contrast to just two years ago, when Lakes Michigan and Huron levels were the lowest since the government first began keeping records in 1818. Lake Ontario was the only Great Lake that maintained average water levels because of hydropower dams that control the flow.
Although scientists believe these levels will be maintained for the next six months, they cannot make predictions beyond that.
"When we have a warming climate system, the bottom line is that it yields greater year-to-year variability," said Jim Noel of the NOAA Ohio River weather forecasting centre to the CBC.
The Great Lakes contain 20 percent of the world's freshwater supply and provides drinking water to approximately 40 million households. The Great Lakes are also home to more than 3,500 species of plants and animals.
And the impact of the low water levels reaches beyond the ecosystem. A study published last June by the Mowat Centre, a public policy think tank based in Ontario, and conducted by the Council of the Great Lakes Region, found that the long-term effects of low water levels could mean a loss of $18.82 billion USD by 2050.
According to the report, commercial shipping, waterfront property values, recreational boating, the fishing economy and hydroelectric generation are the most vulnerable to low water levels.
And while the Polar Vortex may have helped water levels, it's certainly not a long-term solution to rely on.
"This unusual set of winter conditions will only break temporarily the long-term climate-warming trend affecting Great Lakes levels and water qualities," said Jim Bruce, a former senior official with Environment Canada, in a statement for the International Joint Commission.