Dark Skies in West Ipperwash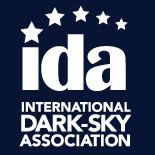 Declaration of West Ipperwash Beach becoming an International Dark Skies Beach Area
The West Ipperwash Property Owners Association and Kettle Stony Point First Nations are very pleased to announce the declaration of West Ipperwash Beach as an International Dark Skies Compliant Beach Area. The result of this will allow stakeholders to apply for "StarPark" status in 2017 and make West lpperwash Beach part of celebrating Canada's 150th birthday. This partnership exemplifies locally, the Canadian Government's commitment to building a new relationship with Indigenous people.
International Dark Skies is a World wide organization founded in the southern USA designed to identify light pollution that endangered the migration of birds, but it rapidly expanded into an organization that monitored light pollution and then light trespass. IDA wanted lighting to be controlled as it was taking away the visual of enjoyment of our skies and more specifically stunning views of the Milky Way and the "Dippers". West lpperwash Beach has been identified as a perfect location for this designation with a north/West view over the lake which features the star lit sky over the summer when the dippers are hugely prevalent and visible, and the eventual view of the Milky Way.
Beach front owners are all meeting the guidelines for dark skies and this will allow all, both owners and visitors, to enjoy the nighttime spectacle that very few others can enjoy due to light pollution. Becoming a Dark Skies area is equal to Blt1e Flag areas, only more beneficial due to spectacular visuals on non-moonlight evenings, as well as contributing to the Eco system, green environment and keeping the skies clear and visible.
The StarPark eventual designation is even more exciting as it will be the first for the Great Lakes as a beach designation. Excitement to app]y and succeed with this application and make West Ipperwash Beach a desired destination is apparent in both communities. Currently there is a StarPark in Michigan, which holds a StarPark night where a telescope is brought in and all are invited to the StarPark to view the stars and dippers. It has also become an educational venue for children to further understand our star and constellation system.
We hope all will endorse and enjoy this Declaration and come to West Ipperwash to view the incredible –polluted clear night skies. Please feel free to go to www.darksky.org to get the full dark skies experience.
source: Standard Guide Advocate, Thursday July 7th, 2016