Crown land survey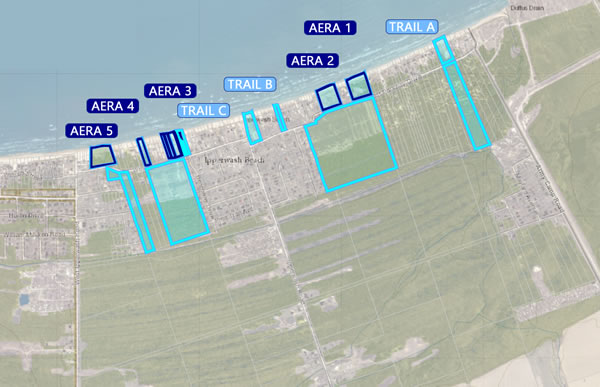 Ipperwash community, as you know, a process is underway to transition 16 parcels of Centre Ipperwash land away from Ministry hands. (Click this link to see a map of the parcels.) We are asking you to respond to a brief survey to tell us what you feel should happen to the parcels of land. We need your response within two weeks.
The Situation
Infrastructure Ontario (IO) is now in the initial stages (Stages 1 and 2) of the process to transfer land out of the control of the Ministry of Natural Resources and Forestry (MNRF). This process involves:
Stages 1 and 2: circulation to government ministries and agencies to determine their interest in taking over management of the lands. This process will end in late December.
Stage 3: if no interest is shown in Stages 1 and 2, circulation to other levels of government, registered eligible not-for-profit corporations, public colleges and universities, school boards and eligible indigenous communities. If interest is expressed, IO can negotiate sales to the interested group at what it determines to be market value. This stage would be initiated in January.
If Stage 3 does not result in the disposal of a parcel, it can be marketed to the public.
The Survey
CICA wants to hear from the community and its members on how best to represent the area in this process.  We will present the results of the survey to the Mayor and Chief Administrative Officer of Lambton Shores prior to the initiation of Stage 3. This is your chance to have your voice heard.  
To respond to the survey, click this link. In advance, thanks for your input!
To learn more about the crown lands visit: centreIpperwashCommunity.ca/crownland