Congratulations!!!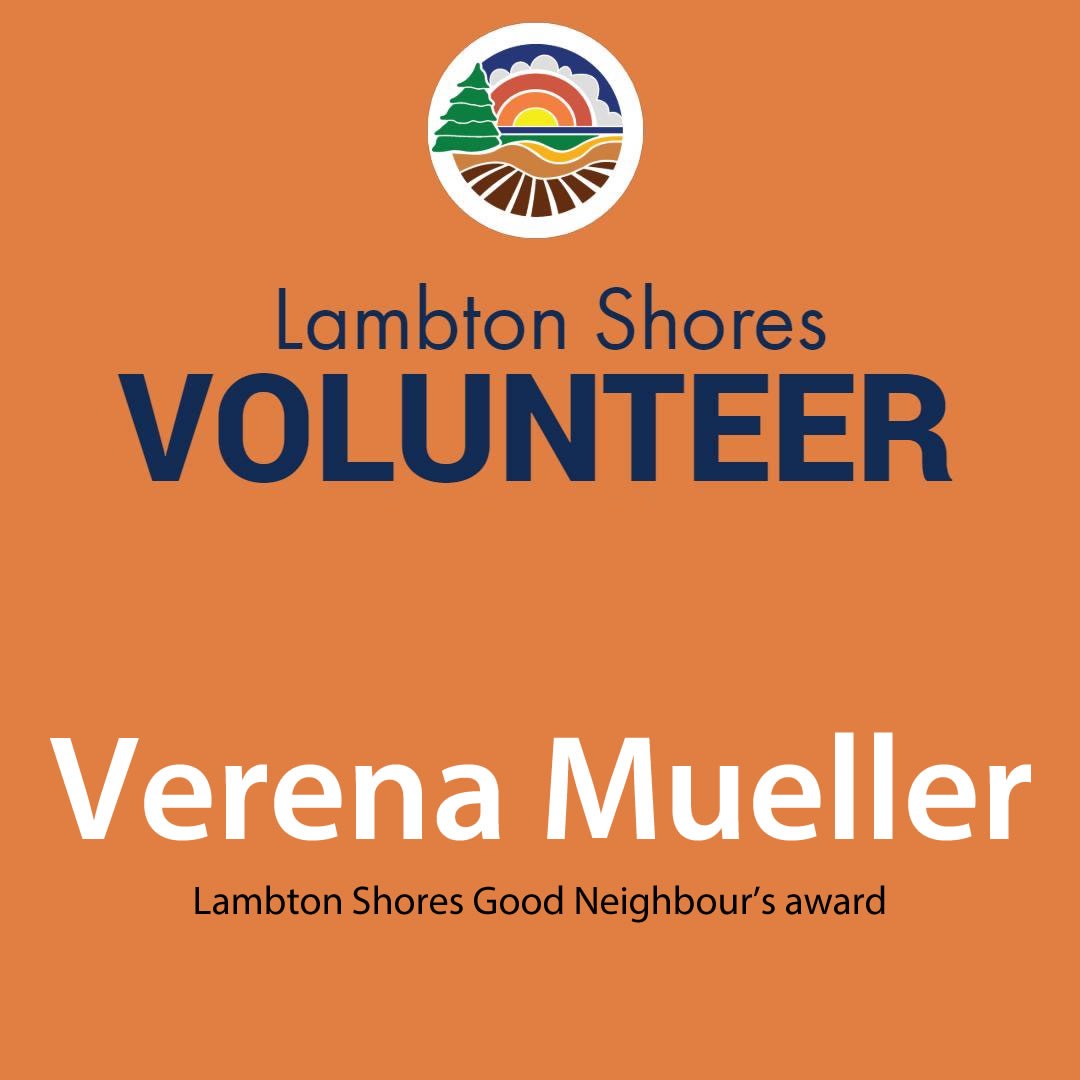 Congratulations to Verena Mueller, recipient of the Lambton Shores Good Neighbour's award, in recognition of her work with CICA and the Ipperwash community.
The Municipality of Lambton Shores recognizes and honours the achievements and contributions of community volunteers. These prestigious awards express Council's appreciation of the many individuals and community groups who work to enhance the quality of life in Lambton Shores.
Verena has helped our community through serving on the CICA executive board as secretary for many years. Her dedication to keeping the non-profit organized, focused and on task has been inspiring. Verena personally responded to neighbour concerns by organizing citizens in several committees and assisted with creating then executing action plans to affect change in a real way for Ipperwash.
Thank you Verena for your service, inspiration and compassion for Ipperwash.