CICA supports Trash to treasures and plant sales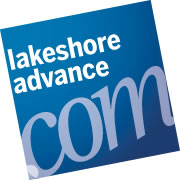 On June 10th CICA is hosting a Trash2Treasures event where your next treasure or perfect plant awaits you. Or perhaps you have some gently used treasures you would like to drop off for the sale. Flower pots are also needed and you can call Joanne Wilton 519-786-2001 or Verena Mueller at 519-243-0650 to make arrangements.  You can drop off your donated items at G&R's between 7 and 10 on June 10th or call Anita Turner at 519-242-0687 for earlier drop off.  The sale proceeds support CICA events.
Verena Mueller, secretary of CICA told the Lakeshore Advance that a couple of years ago CICA formed a few subcommittees with one being, Building a strong community.
"In order to inform the community about CICA and to get the whole community involved, our subcommittee decided to have a Trash 2 Treasure (Garage) and plant sale on our annual dumpster day on Saturday June 10th, 9:00 – 2:00pm at G&R's, 9663 Ipperwash Road. Although, the dumpster is for our members only to drop off their bulk items, however the plant and trash 2 treasures sale are open to everyone," Mueller said.
"Unfortunately, a number of people don't know what the Centre Ipperwash Community Association is all about. CICA strives to enhance our community through local events and pursue property-owner matters that affect our members."
If You Go:
Trash2Treasures and plant sale
Saturday June 10th
9 a.am. – 2 p.m.
G&R's 9663 Ipperwash Road
Source: Lakeshore Advance | June 7, 2017