Chief Unhappy With Candidates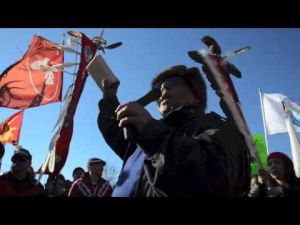 Kettle and Stony Point First Nation Chief says aboriginal issues low on priorities list.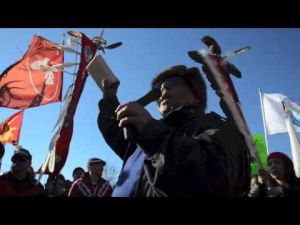 The Chief of the Kettle and Stony Point First Nation is not impressed with any of the three major federal party leaders bidding to lead Canada after the October 19th election.
Chief Tom Bressette tells Bayshore Broadcasting News that it's not necessarily about the party leaders themselves, but it's about the prevailing attitude in Ottawa toward Aboriginal affairs.
Bressette observes that in recent years, the federal government seems to have abandoned much of the responsibility for negotiating treaty and resource rights on First Nations' lands.
He points to the recent agreement the provincial government signed with the Union of Ontario Indians and the Chiefs of Ontario.
Bressette says he credits the province with being pro-active on the First Nations' file.
He also sympathizes with the provinces and territories, who he says are being left to deal with First Nations with little involvement at the federal level.
Bressette says Ottawa is making a bad problem worse, by stepping back from the issues that were created by federal regulation.
He accuses the federal government of being selective in the issues it wants to deal with, and the First Nations are not at the top of the list.
Bressette recalls earlier this year, when Prime Minister Harper did not attend the release of the summary of the Truth and Reconciliation report, and the Indian Affairs Minister did not join in a standing ovation at the release event.