Bear sightings
Bear in Kincardine safely relocated, another spotted near Forest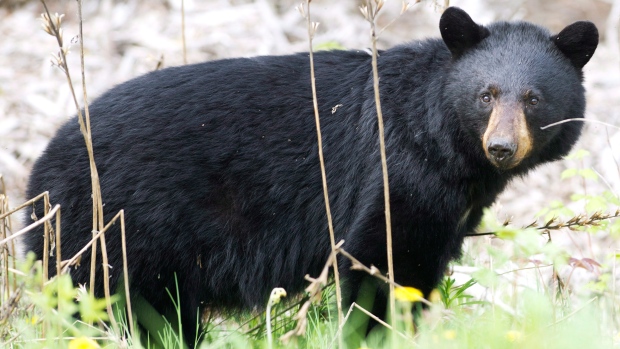 A pair of bear sightings along Lake Huron have OPP warning the public about dangers of the creatures.
Shortly after 6:30 a.m. Wednesday, South Bruce OPP received a report of a bear on Adelaide Street in Kincardine.
Officers watched it wander into a bush area south of Kincardine Avenue.
After receiving more sightings in the area, the Ministry of Natural Resources (MNR) was contacted.
Around 10:45 a.m., the bear was captured and moved to a more suitable area.
Meanwhile, also around 6:30 a.m. Wednesday, Lambton OPP were called to the area of Cedarview Drive in Lambton Shores, just northwest of Forest for a black bear sighting.
A resident watched the bear access his rear yard from a cliff that slopes toward the beach of Lake Huron.
The bear left once it saw the human in the area and was last seen walking toward the beach.
OPP want to remind residents that bear sightings in southern Ontario can happen and that people should immediately call police or the MNR if a bear is spotted.
Wildlife experts say if you do encounter a bear, never run.
That could prompt the animal to chase you.
Bears normally don't act in a predatory manner towards humans, except in rare cases.
Running could give the bear a reason to attack.
Source: Bear in Kincardine safely relocated, another spotted near Forest