Lambton Shores won Communities in Bloom's international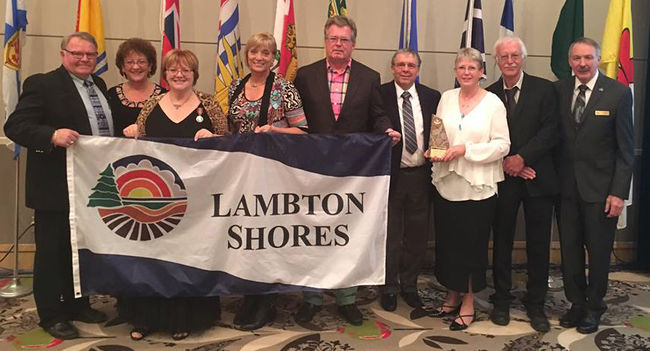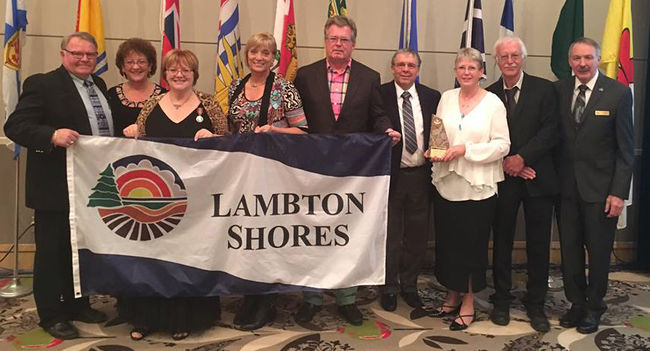 Lambton Shores is a big winner on the international stage.
The municipality took top spot in Communities in Bloom's (CiB) international challenge in the large category. Lambton Shores received a five blooms silver rating and a special mention in the CiB mystery tour during the 2016 national and international symposium and awards ceremony in Regina, Sask. this past weekend.
The area also received an outstanding achievement award for tidiness.
Lambton Shores Mayor Bill Weber told Postmedia he is proud of the designation.
"Congratulations to the Communities in Bloom committee, staff, and all the volunteers from the many organizations across Lambton Shores. We can all be proud of this top international recognition. A sincere thank you to all for making this a great community," he said.
Lambton Shores – comprised of five communities – competed against Rosemère, Que., American cities Fairhope Ala. and Morro Bay, Calif., Letterkenny, Ireland, and Omagh Town, Fermanagh and Omagh District Council, Northern Ireland.
According to a press release, trained volunteer judges travelled to participating communities throughout the summer to evaluate the overall contributions of municipal council and departments, industry, businesses, the private sector and volunteer efforts.
The judges' criteria included tidiness, environmental action, heritage conservation, urban forestry, landscape and floral displays.
Following their evaluation, judges Odette Sabourin-Dumais and Piet Boersma wrote: "Showing what the CiB judges see when they tour Lambton Shores germinated in the mind of the CiB committee."
This resulted in a new project called CiB mystery tour. The one-day, self-guided tour showcased gardens, shops, farms, historical places, natural settings, trails and other hidden gems.
Residents and visitors can tour, at their own pace, 56 locations on a map showing north, central and south parts of the five diverse communities that compose Lambton Shores.
According to CiB's website, it's a Canadian non-profit organization committed to fostering civic pride, environmental responsibility and beautification through community involvement and the challenge of a national program, with focus on enhancing green spaces in communities.